TV Interview!
Interview with Kristoffer Polaha, Neal McDonough and Brock Heasley of the movie "The Shift" by Suzanne 11/29/23
It was so great to speak to these three. I'm a huge fan of these actors from their past work.  I enjoyed the movie, which is SciFi but also Christian.  It's not preachy, though, and it's an exciting action drama. You definitely don't have to be religious to like it. It's a fun ride. The cast is very good. Besides these two, it also stars Sean Astin and Elizabeth Tabish. I hope you enjoy this video! I didn't have very much time to speak with them. I could easily have chatted with them for a half hour each, or more.
MORE INFO: Official Site Trailer
Film Synopsis:
The Shift is a modern-day retelling of the book of Job. Kevin Garner gets separated from Molly, the love of his life, when a mysterious adversary known as The Benefactor sends him to an alternate dystopian reality. Will hope and faith be enough to find his way back?
Logline:
After a tense encounter with a mysterious stranger with otherworldly powers, a man is banished to a tyrannical, parallel Earth where he fights to get back to the woman he loves.
Tagline:
Infinite worlds. Endless choices. One way out.
Fast Facts:
Kristoffer Polaha (Wonder Woman 1984, Mad Men) plays the lead role of Kevin Garner.

Neal McDonough (Minority Report, Yellowstone) plays the mysterious figure of The Benefactor.

Elizabeth Tabish (The Chosen) plays Molly Garner and Sean Astin (Stranger Things, The Lord of the Rings) plays Gabriel.

The film is produced by Ken Carpenter and directed by Brock Heasley.

The Shift will be distributed by Angel Studios.

The film will be released December 1, 2023.

You can Pay it Forward to The Shift to cover the cost of a movie ticket for someone who wouldn't otherwise be able to see it.
Social Media Accounts:
About the Cast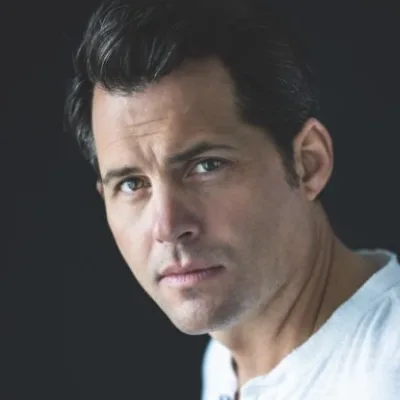 Kristoffer Polaha as Kevin Garner

Kristoffer can currently be seen in Harlen Coben's new series, Shelter, streaming now on Amazon. Probably best-known for starring in the critically-acclaimed CW series Life Unexpected, more recently Kris starred opposite Angie Harmon in the Lifetime movie, Barstow, and recurred on the cable series Get Shorty opposite Ray Romano and Chris O'Dowd as well as the limited series Condor opposite William Hurt and Max Irons. He also co- starred with Rainn Wilson in the Fox series Backstrom, as well as a number of TV series over the past ten years, including North Shore, Miss Guided, Made in Jersey, Ringer and Valentine, in addition to a multi-season recurring role on the acclaimed series Mad Men and numerous guest stars on both cable and network series. Kris is also well known for his many starring roles in the Hallmark Hall of Fame series of television movies.
On the feature side, Kris stars as the lead in the film The Shift for director Brock Heasley, being released December 2023. He was recently featured as 'Handsome Man' in Wonder Woman 1984 for Warner Brother Studios as well as the recently released blockbuster Jurassic World Dominion for Universal Studios. Kris has appeared in numerous independent features, including Where Hope Grows, Back in the Day, Devil's Knot and Petty Crimes. He recently wrote, directed, and starred in the short film, "A Work of Art," which premiered at The Cannes Film Festival. Instagram Twitter Facebook Official Site YouTube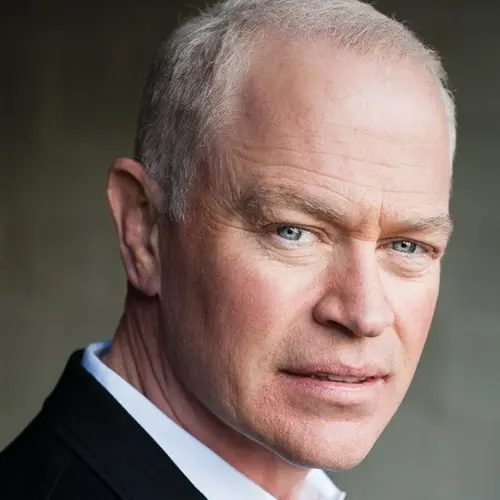 Neal McDonough as The Benefactor
Trained at the London Academy of Dramatic Arts and Sciences, Neal McDonough has been a fan favorite since his breakout role of Lieutenant Lynn "Buck" Compton in Band of Brothers. and has been featured in popular shows like Justified, Van Helsing, Altered Carbon, and Suits, as well as films including THE WARRANT, RED, MINORITY REPORT, and his role as Timothy 'Dum Dum' Dugan in the MARVEL Cinematic Universe. Most recently, Neal delivered a standout performance as Malcolm Beck in Yellowstone, acting opposite Kevin Costner. Above all else, Neal prizes his relationship with his wife Ruvé, their five children, and his devout Catholic faith. Instagram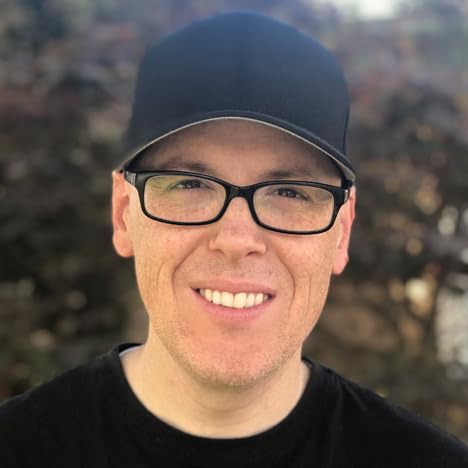 Brock Heasley is a writer, filmmaker, and artist. After graduating from California State University Fresno with a degree in Graphic Design, Brock became a full-time Graphic Designer and, later, an Art Director. In 2006, he launched the online comic The SuperFogeys, and then co-created the online comic Monsterplex in 2010, which went on to win the DC Comics Zuda competition. In 2018, Brock's YA Contemporary novel Paper Bag Mask (Pen Name Publishing) was published, reaching the top of Amazon's Young Adult Fiction New Release chart in the first week. Brock's debut memoir, The Other Side of Fear: A True Coming-of-Age Story of Murder, Forgiveness, and the Peace Only Faith Can Bring, released in Fall 2020 from Cedar Fort Publishing. His writing has appeared on the Independent Journal Review and at ForEveryMom.com.
In 2015, Brock left the Graphic Design world for the film world, working on and producing feature films for Tremendum Pictures, Blumhouse Productions, New Line Cinema, Warner Bros., and Lionsgate. In 2017 he released his directorial debut, "The Shift," about an ordinary man receiving a job offer from the Devil himself. The short film earned him an Outstanding Filmmaker of the Year Award from the Hollywood Dreamz International Film Festival and you can watch it here. His second short film, "The Two Hundred Fifth," about a young college girl with a dark past that comes back to haunt her on the day she chooses to reveal all to her best friend, had its World Premiere at the renowned Fantasia International Film Festival in 2019.
In early 2023, Brock turned his short film, THE SHIFT, into a feature film to be released theatrically by Angel Studios in December 2023. Expanding on the story from the short, it stars Kristoffer Polaha, Neal McDonough, Elizabeth Tabish, John Billingsley, Rose Reid, Paras Patel, Jordan Alexandra, Jordan Walker Ross, and Sean Astin.
Brock lives with his wife, three daughters, two dogs, and one cat in California. Brock didn't want another dog, but his girls made a pretty killer PowerPoint presentation and he didn't want to look like a jerk. Instagram Facebook Twitter
Proofread and Edited by Brenda
Back to the Primetime Articles and Interviews Page