Daytime Soap Opera Short Recaps
Recap written by Michele and Cheryl
Shawn told Belle about his promotion. She was concerned about him being the new commissioner. He said the acting mayor didn't give him a choice because he wasn't going to let him be a detective again if he didn't take the job. She said he would make a great commissioner. Rafe and Jada talked about Shawn being commissioner. He said he didn't like it, but there was nothing he could do about it. He said he had to move on. She said she was more qualified for the job than Shawn. Rafe said she was right. They talked about her old job and what led her to come to Salem. She said she had to go to work for someone who was a drunk. Shawn and Belle were behind her.
John saw Brady packing up Rachel's things so he could take her to the DiMera mansion. He told John about his frustrations over the judge granting Kristen joint custody. John told him about going on the run with Rachel. Brady denied taking her on the run. John said he had software that notified him anytime unusual activity went on in the apartment. Brady admitted to taking Rachel on the run. John tried to talk him out of it. Brady left the apartment. Kristen and EJ talked about their good news. Chad brought the kids over for a sleepover with Rachel. Chad and EJ talked to each other. Kristen took the kids so they could see the new room she set up. Chad thanked EJ for his advice about Alex. Chad told him that the advice worked. Kristen overheard them talking. She said the plan didn't make sense. She warned Chad that it was going to blow up in his face. Chad ended up leaving. Kristen was worried when Brady was late bringing Rachel to the mansion. She was upset and called Belle. She told Belle to call the judge and the police. Kristen heard Rachel call out to her. Kristen and Rachel hugged each other while Brady watched.
Back to the Daytime Recaps Page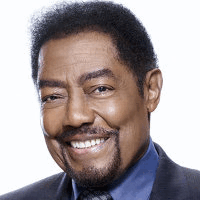 Follow Us!