Days of Our Lives Best Lines

Best Lines by Michele and Cheryl
Monday
Stephanie forgot Abby's birthday. She acted as if she was close to her, but she forgot her birthday.
Kate talked to Marlena about her kids, but she didn't mention Billie and Cassie. Did she forget she had daughters?
Stephanie shouldn't have been surprised that Chad doesn't love her the way he loved Abby. She knew that Chad was in love with Abby so there's no need to be surprised that he doesn't love her the same way.
Tuesday
Kayla pulled strings to get Talia a job at the hospital, but she was ready to go back to California.
Clyde is managing to do a lot in prison. He helped Edmund kidnap Susan. There's no reason why they should have met each other.
Wednesday
Stefan was upset that Gabi chased Vivian away as if she hadn't gone for a long time. She was in prison, so he wasn't seeing her.
Dimitri was shot and was going to be arrested for attempted murder, but he didn't have a cop outside of his room at the hospital.
Thursday
Leo didn't know Dimitri was going to be on the run so how did he know to have a blonde wig with him?
Rachel could be heard talking to Stephan while Tate was shown.
Friday
When did Steve have a problem with Theresa? Theresa said she couldn't stay with Kayla because Steve had a problem with her.
Emily O'Brien (Gwen/Theresa) was talking with her British accent.
Back to the Days Best Lines Page
Back to the Days of Our Lives Main Page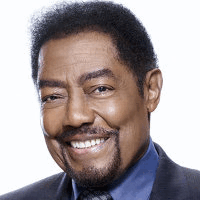 Follow Us!