Daytime Soap Opera Short Recaps
Recap written by Michele and Cheryl
Xander went to see Sloan to talk about his chances at winning custody of Victoria. She reminded him that Sarah was mad at him for trying to take their child. He reminded her that Sarah didn't think about his feelings when she lied about the baby's paternity. She felt like they should convince the judge that Sarah's a pathological liar and mentally unstable. Xander didn't want to do that. Sloan warned him that he had to be ruthless if he wanted custody of Victoria. He tried to defend Sarah's mental instability. Sloan insisted they had to do whatever it took to win. Melinda showed up to see Sloan so Xander chose to leave. Sloan wanted to tell Eric the news, but Melinda didn't have good news for her. She told Sloan that the adoption might be complicated because of her feud with Paulina. She also had a problem because she covered up for her brother. She begged Melinda to help her get a baby. Melinda promised to help her. Sarah met with Justin to talk about the custody case. She told him that Xander wanted full custody. Justin reminded her about what she had going for her. He did tell her that she had to think about what Xander had on her. She thought her situation was different. He warned her that Xander could use her mental history against her. Sarah believed he wouldn't go that far. Justin informed her that custody battles bring out the worst in people. She wanted to leave to check on Victoria. Xander arrived and confronted Jusitn about representing Sarah. After his conversation with Justin, he called Sloan. He wanted her to do whatever she needed to do so they could win.
Eric and Nicole ran into each other at the hospital. Nicole asked about the adoption. He felt like it was going well thanks to Melinda. She hoped Eric got the chance to be a father. A nurse interrupted them to give Nicole her prescription. Nicole asked her for another copy of her genetic analysis. She got the copy for her. Later, Eric went to Sloan's apartment. She lied to him and said Melinda said they could adopt a baby. Konstantin expressed his gratitude to Maggie for showing him around town. He believed Victor found true love with her. He offered to cook. Sarah arrived and told Maggie that Xander planned to sue for sole custody. The news shocked Maggie. Maggie assured her that Justin would take care of everything.
Back to the Daytime Recaps Page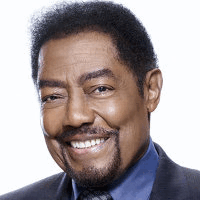 Follow Us!