Daytime Soap Opera Short Recaps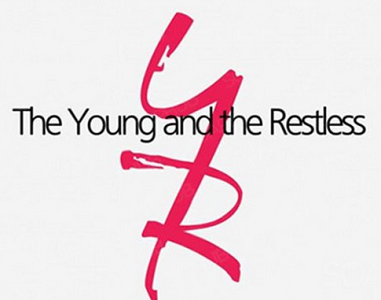 Recap written by Terry
Adam's suggestion that he be CEO of Newman media after it is merged with Sharon's company was not well received by his business partners, Nick and Sharon, and it wasn't appealing to Victor, either. Sharon had second thoughts about the whole merger and told Nick she had attorneys who searched for loopholes in the agreement she signed. Adam will scheme and Victor will meddle and she Nick will be pushed to the sidelines, she predicted. Sharon suggested that she and Nick go into business together, without Adam. Sharon vowed to fight both Adam and Victor if she needed to do so.
Adam argued with Victor over Adam's insistence he should be CEO of the pending merged companies, Newman media and Sharon's company, formerly known as Kirsten Incorporated.
Adam noted that Victor was against the merger until Nate Hastings spoke in favor of  it. Victor responded that maybe that was so, but later told Adam that the opinion of one man does not sway his decisions. Adam accused Victor of holding against him the blackmail scheme Adam had against Audra Charles. Victor told Adam the problem is not that he is unqualified to be CEO of Newman media again – the problem is Adam's methods to get what he wants. Nikki asked Victor what he thought about putting Sharon and Nick in control of the merged companies, with Adam in a secondary role. Victor appeared to consider the idea.
Sally's telling Adam that she will not be joining SNA disappointed Adam. She told him that she will be establishing her own company, financed by Nick. Sally said it's time she have something of her own.  Adam warned her Nick will not be a hands off investor.  
As Sally and Nick spent time together, she told him he's been wonderful, kind and sensitive during her difficult time. She asked him if his offer to fund her next venture was still good. He readily agreed to fund Sally's next business. He said he had complete faith and trust in her and told Sally that she will soar. She made it clear she wanted to work on her own, with no oversight. Nick agreed. He was happy to hear Sally turned down Adam's job offer, and told her she dodged a bullet. Sally explained that something about the offer didn't feel right.
Victor joined Nick and Sharon as they discussed Adam, his role and how he would behave if he was head of Newman media once it was merged with Sharon's company. Sharon said Adam would marginalize her and Nick and do whatever he wanted. Nick said he would quit if Adam was made CEO of Newman media. 
Doctors delivered news to Tessa and Mariah that baby Aria had a hearing problem. Sharon urged them not to panic. Tessa called Devon, who consoled a worried Mariah because baby Aria had a hearing defect.  Years ago Devon struggled with his hearing deficiencies and got a cochlear implant.
Follow Us!