Daytime Soap Opera Short Recaps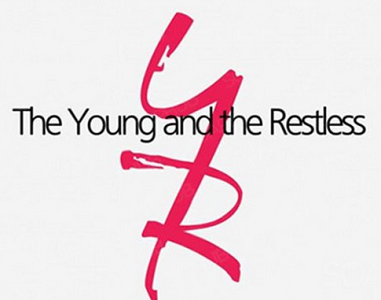 Recap written by Terry
Adam is pushing everyone away who wants to help him through the grief of losing his infant daughter. Nikki expresses her condolences, stating that she knows what it's like to lose a child. Years ago when she was married to Jack, Nikki had a miscarriage. Adam finds her concern disingenuous. He also dismisses his father's concern for him and Sally, to which Adam retorts that Victor never liked Sally.  Victor counters that he would not wish the loss of a child on his worst enemy.
Victor reassures Adam he is there for him and is his biggest supporter, not his enemy. He adds that he's there to offer his extensive business experience to him to revamp McCall Unlimited. Their conversation turns to Newman Enterprises. Adam states he wants Newman Media back. Since it is under the umbrella of Newman Enterprises, Victor cautions him against going after Newman Media. Adam previously vowed to crush it, which he implied he would do unless he got it back. Victor thinks Adam's goal stems from the extremely bitter rivalry between Victoria and Adam. Victoria says she plans to destroy McCall Unlimited. Victor notes that Victoria and Adam are headed for a head-on collision.
Victoria does some dismissing of her own when her mother asks if she wants to keep Nickolas away from his job permanently. Victoria claims she will not. Nikki said that forcing Nick to take a leave of absence and dissolving his team is aggressive and unnecessary.
Victoria said that Nick's warning her about Ashland Locke is continually thrown in her face. Nick issues the same warning about Nate. Victoria claims that while Nick has distractions in his life, Nate, who is meant to be temporarily in Nick's job, does not.
Victoria and Nate meet to discuss some overseas business. Nate says he's ready for it. Victoria insists the same when speaking to her mother. Nikki is doubtful that's the reason Victoria approves of him going away on business. Nikki says Nate is feeding her sense of power.
Kyle and Audra flirt in Chancellor Park, and she plays coy with him, telling him he may put his phone number in her cell phone, but not to expect a call. She mentions that she wants the top spot at Newman Media and is not hesitant to color outside of the lines to get it. In other words, she is willing to perhaps bend a few rules. After she leaves, Kyle orders flowers and diamond earrings to be delivered to her.
Sharon realizes that the ordeal she endured with Cameron is an opportunity to take her pain and anger and turn it into something good. Before Sharon killed him, he left her his company. Sharon says it's time for a new direction and that maybe the gift in her nightmare was regaining her strength. Everything changes now, she vows.
Back to the Daytime Recaps Page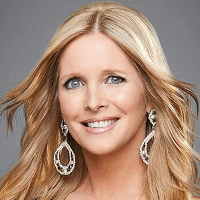 Follow Us!