Young & The Restless Transcript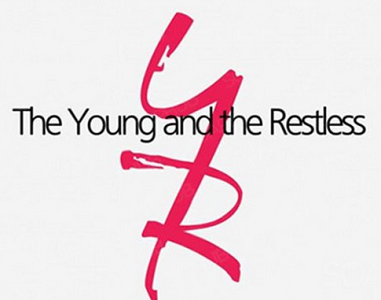 Transcript provided by Suzanne
Nikki: Claire! Claire, answer me!
[ Nikki sighing ] All right, I have to think. I have to think. What is happening? What arrangements is she making in genoa city? What do you want from me? All right. Just calm down. You've dealt with worse than this. All that matters right now is getting out of here. I can figure this out. I can do this and when I'm out… there'll be hell to pay!
Victoria: Why am I not surprised that you two are here? You've just come from being with dad. Am I right?
Adam: Yes, we have.
Victoria: And you want to try to convince me to stay on at newman because now you are the good and faithful son all of a sudden. Even though everybody knows that's a lie, except for dad, who's desperate to believe it because otherwise, you're just a reminder that not everything victor newman touches is golden.
Adam: Yeah. And you hate the fact that maybe I did the right thing, for the right reasons. Because then you would have to take me seriously and would consider that victor might actually trust me. And that terrifies you, doesn't it?
Victoria: No. See what terrifies me actually is that you might blow up the family and the company. But on a personal level, not a chance.
Nick: Okay. Will you two just stop, okay? Things are actually blowing up around us and we need to figure out a way on how to fix it.
Adam: You're right. I'm sorry, victoria.
Victoria: I'm so sorry, adam.
Nick: There we go. That was nice. Okay, let's get to the point of why we're here. Vic, what is it gonna take to convince you to stay at newman?
Lily: So, what do you think?
Jill: I think it's beautiful. It may have been devon's before, but you certainly made it your own. This is a lovely place to call home, honey.
Lily: Yeah, I think so too. And with devon and abby at the chancellor house again…
Jill: Ah, yes, devon and abby. And with little dominic racing up and down the halls.
Lily: You think katherine would care about his little handprints on the walls?
Jill: I think katherine would frame those little handprints.
Lily: Ah, true. Can I get you something? Water? Coffee?
Jill: No, I can't stay long and I assume you didn't invite me over here to admire your décor, so–
Daniel: Actually, no, she didn'T. There's been a development at chancellor-winters that you need to hear about.
Jill: What? Something's happened.
Lily: Yeah, you could say that. Daniel learned more about mamie's interest in the company.
Jill: Well, then I damn well want to know about it. Let's hear it.
Daniel: The infiltration doesn't stop with mamie. The man behind the curtain is none other than tucker mccall.
Jill: Tucker mccall and mamie johnson? Well, that is a match made in hell.
Audra: Thank you.
Tucker: Hey, I got your text. Where's the fire?
Audra: Have a seat, tucker. You know, in fact, why don't you grab a drink? You're not gonna like this.
Diane: Kyle, what's wrong?
Kyle: Um. Why don't– why don't you pour yourself a drink? You're gonna need it. Hi, my name is damioniane: What's going on?
Kyle: I hate doing this, for a bunch of reasons.
Diane: Doing what? What is it?
Kyle: It– it's bad, mom. It's bad. There will be a lot of "I told you so"s and a lot of groveling on my part to dad. But I– mom, I hope you'll at least understand why I did the things I did.
Diane: All right. Go on.
Kyle: I'm ashamed and I've rationalized a lot to myself and now–
Diane: Kyle, sweetheart, look who you're talking to. Whatever it is, I– I promise. No– no judgment. Just support, you know that, right?
Kyle: If I didn't know that, I'd keep this to myself and let it eat me alive. Mom, I– I almost sold out dad and jabot. I almost sold out our entire family to tucker mccall.
Tucker: Okay. Hit me.
Audra: Um… kyle suddenly grew a conscience.
Tucker: Ah. How big of a conscience?
Audra: He's backing out of our arrangement.
Tucker: And?
Audra: Tucker, there's every possibility he's gonna tell his father.
Tucker: Oh, I would say it's a certainty. Jack already suspects I have something in the works. Kyle will confirm it. The abbotts are nothing, if not predictable.
[ Audra scoffing ]
Audra: So, you knew this was coming? You knew kyle would back out?
Victoria: Well, I gotta say, you know, this is quite a moment. The two of you working in tandem at dad's command.
Nick: It wasn't a command.
Adam: Actually, it was a command.
Victoria: You know, if dad ordered you to bring me back to newman, I'm afraid that he's gonna be very disappointed and you are gonna let him down. I mean, of course, he knows that I would come back if you walk away. Or better yet, if he fires you. Otherwise, I'll have to respectfully decline.
Adam: Well, there you go, nick. We got our answer. Do you want me to call dad or are you gonna do it?
Nick: What our dad wants is for the three of us to work together, okay? Now, a day ago, you were terrified about losing dad, right? Well, it turns out dad is the same victor newman he always has been. He wants the three of us to work together at his company, and he is not wrong.
Victoria: You know, I just think that that's kind of funny. Coming from the guy that left newman.
Nick: Okay. That's fair. I'll admit it. I was wrong. My place is at newman and it always has been. I'm back, vic, 100%.
Victoria: Well, I guess two out of three isn't bad. I hope you guys have a really wonderful time working together and I hope dad enjoys every minute of it.
Nick: Oh, come on. Are you really gonna do this to me?
Victoria: What, nicholas? What is being done to you?
Nick: I am stuck in the middle between dad and adam with no ally. Do you think that sounds appealing to me?
Victoria: Well, you're the one that wants to stay on no matter what.
Nick: Look, we both know that eventually he's gonna do something stupid and shoot himself in the foot. It is inevitable.
Adam: Okay. Not that I don't treasure the kind words of encouragement, but need I remind you that I didn't plan any of this. Now, victor seems to have confidence in me, so why can't the two of you?
Nick: If adam implodes and no one is there to mitigate the fallout, he's gonna drag dad and the company down with him.
Adam: You realize that I can hear you, right?
Nick: You need to stop talking and let me handle this.
Adam: Okay because you're doing such a great job. I think you've actually got her on the hook–
Nick: Adam, enough.
Adam: Okay. I'm done. Not another peep from me.
Nick: Like it or not, this is an all-or-nothing scenario. Either the three of us work together or we're all out and dad is gonna clean house.
Victoria: And yet somehow, adam will even survive that.
Adam: It's a gift.
[ Lock clicking ]
Nick: Vic, think about it. Dad faked this mental decline to prove a point and it worked. Nate ended up showing his true colors.
Victoria: They're not as malicious as you or dad wants to think.
Nick: This isn't about nate. All right. Look, I hate even saying this out loud, but someday the decline is going to be real and do we want him to be the one who's on the inside looking out for dad and the company?
Adam: Oh, perish the thought.
Nick: I thought you said you were gonna be quiet.
Adam: Oh, well, I lied.
Nick: Would we really be okay with letting him be in charge if, heaven forbid, something did happen to dad?
Victoria: Of course not. But you'll be there, right?
Nick: Vic, we need each other, all right? We are the safety net between dad and adam.
[ Adam chuckling ]
Adam: My god, you two are unbelievable. I could negotiate world peace, I could cure cancer, eliminate global warming and feed the poor and you would still think, "that son of a bitch is still up to something." Listen, I'm only gonna say this once, so listen carefully. All I care about is making this work. I don't wanna best you. I have no interest in tanking the company and destroying my son's inheritance, even to spite my loving siblings. Okay? Now, if you'll excuse me, I'll let you get back to your boring little tedious conspiring on how to shackle me and throw me into the newman dungeon. I care about one thing and one thing only: What our dad thinks. And as long as he's got my back, I don't care how much you two distrust me. But you know who will care about it? Victor newman. So good luck with that.
Nick: So, what's it gonna be?
Daniel: My mother told me that tucker made some sizable investments through mamie's financial firm. There you go.
Jill: So, has it been confirmed?
Daniel: Lily's team verified it.
Lily: In and of itself, it proves nothing. But, I mean, why would tucker invest millions into an account that's being managed by the same person who bought victor's share of chancellor-winters?
Jill: Wow. Does devon know?
Daniel: No. No, he doesn'T. I wanted to get your reaction first and lily's before dragging devon into it. I mean, his relationship with his father is already complicated. I didn't really feel like it was my place to make matters any worse until we at least knew more.
Jill: Well, there's no way that tucker isn't involved in whatever it is mamie is up to. In fact, it was probably his idea in the first place.
[ Jill chuckling ] And she's just too happy to go along with it. Those two really wanna screw me over. Both of them.
Tucker: I had a pretty good feeling kyle would choke. I said I would put him to the test and I meant it, but I knew the outcome. The kid just doesn't have it in him.
Audra: So, you knew this would happen, but didn't keep me in the loop?
Tucker: And run the risk of you overplaying your hand again? Why would I do that?
Audra: So, in other words, you're putting me to the test as well. Do you trust anyone tucker?
Tucker: Mm-mm. And neither should you. And frankly, I'm a little disappointed in you.
Audra: For what?
Tucker: For not expecting kyle to do exactly what he did. You of all people should know that carnal attraction only goes so far.
Audra: Well, thank you for your deep and important life lessons.
Tucker: Plus, I learned all too brutally from ashley that– that abbott blood is– is thick as tar.
Audra: So, what now?
Tucker: You relax. We have a drink, we bide our time. This is all part of the process for junior. But believe me, we haven't heard or seen the last of kyle abbott. So i
Kyle: You know how I felt I deserved to be reinstated as co-ceo of jabot. And not entitled, not nepoed in. Deserved.
Diane: Of course. And I wanted that for you and for jabot.
Kyle: Yeah, and we both knew that was never gonna happen. Dad was not gonna risk sending billy off the rails by taking his position away from him. And yeah, I was pissed.
Diane: I don't blame you. Kyle, what did you do?
Kyle: I vented to audra and she tempted me with an offer.
Tucker: So, what kyle's gonna do is confess to mommy and daddy as much of this as his courage will allow. And he'll play the victim. "Poor me. Even after all I've done for jabot and all I've contributed." Blah, blah, blah. And then you, jezebel. He will claim that you have, um, you've preyed on his emotions and tried to lure him into your web. Forced him to make bad choices, choices that involve tucker mccall. And he's so ashamed to admit it, but he was tempted.
Kyle: Tucker and audra have a plan to stage a hostile takeover at jabot, but I don't know the specifics and tucker has no interest in having any hands-on involvement running the company. He's leaving that to audra.
Diane: And in turn, audra has offered you the position that jack wouldn't give you.
Audra: If you knew this would happen, then it's clearly what you wanted. But why?
Tucker: Jack, because he's so predictable, is gonna use his son the way he tried to use his brother and send kyle right back into the belly of the beast. I'm the beast, of course. Only this time as a mole.
Victor: Hi.
Victoria: Hi.
Victor: What can I do for you?
Victoria: I just came by to thank you.
Victor: Thank me for what?
Victoria: For making it so obvious how little my feelings and my opinions mean to you.
Victor: What are you talking about?
Victoria: Daddy, you sent nicholas and adam by to basically emotionally strong-arm me into staying at newman. Really? I mean, in other words, you have zero respect for my instincts.
Victor: Oh, your instincts. Yeah, yeah, yeah, yeah, yeah. That's right. Wait a minute, your instincts that led you to billy boy abbott, J.T. Hellstrom, ashland locke and now, nate hastings. Hell of an instinct.
Victoria: My personal life has nothing to do with this. It's business. You're always the one who says it's not personal, it's business, so please leave my exes out of this, please.
Victor: My dear girl–
Victoria: This is about you that's the problem.
Victoria: My personal life has nothing to do with this. It's business. You're always the one who says it's not personal, it's business, so please leave my exes out of this, please.
Victor: My dear girl–
Victoria: This is about you and me and what I bring to the table.
Victor: The problem is that you bring your personal business into the office. That's the problem.
Victoria: Well, I'm sorry then, daddy. I'm confused. Why do you even want me back here?
Victor: Two reasons. For your mother and for yourself.
[ Stairs creaking ]
[ Nikki panting ]
Nikki: Hello. Hello. Please. Please, someone help me. Oh, god. Damn it!
[ Nikki gasping ]
Nikki: What do you want?
Claire: Tell you and spoil the surprise? I wouldn't dream of it. Not until everyone's here.
Nikki: Who?
Claire: That family that you cherish so much. Although god knows why? They are as dysfunctional as any family I've ever seen. They think they're so superior, so above it all. They hurt people over perceived threats. They– they discard people like trash who they think are of no use to them. You all are the worst kind of people. Vicious, sanctimonious. You disgust me.
Nikki: What are you talking about?
Claire: Did you really believe that the time would never come to even the score? I have been very patient. I have waited long enough. Time's up. Hm. That's it. Close your eyes. Sleep. You'll have your answers very soon. You're not gonna like them, but you deserve all the pain they'll cause.
Nikki: Stay away from my family.
Claire: Sorry, nikki. You're not calling the shots anymore.
Victor: You know damn well, it means everything to your mother to have you here and thrive.
Victoria: Well, it's just a little hard to thrive when you're constantly pushing me down.
Victor: What do you mean I'm constantly pushing you down? What the hell are you talking about? You have sat in this chair for how long? I'm pushing you down? Watch your tone.
Victoria: You know what? Mom might actually have more respect for me if I call you out on your constant and outrageous acceptance of adam. In spite of all of his underhanded and hurtful and egregious moves that he's always making. You know what, daddy? I think mom would actually even maybe applaud me if I cleaned out my desk and I walked away. Tell me something. How does it benefit me? How do I thrive by sticking around here and watching you continue to make excuses for adam every time he tries to stick a knife in your back.
Victor: Let me ask you something. What would you have without this company? Without me? You have nothing.
Diane: I get it. I completely understand the temptation. I– I really do. But the important thing is you didn't act on it. That's what matters.
Kyle: But I considered it.
Diane: But clearly, you regret that and now you've done the right thing. I'm– I'm proud of you.
Kyle: Yeah, I don't know if I deserve that. I definitely didn't expect it.
Diane: What did you expect?
Kyle: I don't know. I thought you'd probably use it as another opportunity to rip into audra again. Or at least remind me of what an idiot I was to get involved with her in the first place.
Diane: I think I've said enough about that. You don't need to hear it again.
Kyle: Now, all I have to do is tell dad.
Diane: No. No, not yet.
Audra: Look, I can see your logic about jack trying to use kyle as a mole. It's the kind of thing the abbotts think is clever. But what I don't think you're taking into account is that kyle has obviously lost his nerve, which proves he's weak. You know, why would he be so willing to just throw himself back into that arena?
Tucker: Because he's so desperate for his dad's approval.
Audra: Okay. That's fair. So, I assume the plan would be to use this to our advantage by pointing kyle in exactly the wrong direction.
Tucker: Yeah, that's one way to go about it.
Jill: I have been knocking on your door upstairs for the last five minutes. I assumed you were avoiding me.
Tucker: Why in the world would I do that? You know that feeling of having to rewash dishesthat didn't get clean? I don'T. Cascade platinum plus has me doing dishes… differently. Scrub? Soak? Nope. I just scrape, load and I'm done. Only platinum plus is bigger.
With double the dawn grease
fighting power
and double
the scrubbing power.
For a no rewash clean…
and a cabinet ready shine.
Kyle: Why shouldn't I go ahead and confess to dad? Mom, I hate the idea of looking him in the eye and pretending that nothing is wrong.
Diane: Don't do that to yourself. Instead, recognize this as an opportunity and turn it into something positive. You're just going to need some more information.
Kyle: I– I have no idea what you're talking about.
Diane: Well, let me spell it out for you. It's time that you turn the tables on audra and take advantage of her for a change.
Kyle: Mom, why would I do that?
Diane: Why? So you can find out what she and tucker are really planning and then you can bring the details back to your father. You don't have to tell him that you almost fell into their trap. You can even say that this has been your plan all along. Just think how proud he'll be of you.
Kyle: That would be a lie.
Diane: No, it would be a slight manipulation of the order of events. And he would be proud and grateful.
Kyle: Mom, I just–
Diane: So grateful, in fact, that he will forget all of this billy nonsense and give you exactly what you want.
Jill: Sweetie, would you excuse us, please? I need to talk to this one by myself.
Tucker: Would you mind?
Audra: Not at all.
Tucker: And, uh, contact me when you hear from that friend we were discussing.
Audra: Yeah, of course. Nice seeing you, jill.
Tucker: Is it just me or has it been too long?
Jill: Oh, it's just you. Listen, tucker, I don't wanna play games here. Okay, I don't want any dancing around the issues or any snappy comebacks because I don't have the time or the patience for it.
Tucker: What about just a few seconds to reminisce?
Jill: I know that you were behind mamie's decision to invest in chancellor-winters. And I also know that for years, you've resented the fact that I'm running the company that your mama–
Tucker: Now, let's leave katherine out of this, shall we?
Jill: Fair enough. Okay. I just came here to tell you that you do not intimidate me. As a matter of fact, you don't even worry me.
Tucker: Really? Jill, you wouldn't be sitting here if that were true. You're worried because you know I have a plan. And that scares you because my plans don't often fail.
Jill: Well, I guess I'll just have to check with ashley on that one.
Lily: No matter what happens between jill and tucker, I have to tell devon what we found out.
Daniel: Okay. Maybe you should at least wait until we find out what tucker is actually up to.
Lily: Well, I mean, even if it's nothing, I have to tell hi
Lily: No matter what happens between jill and tucker, I have to tell devon what we found out.
Daniel: Okay. Maybe you should at least wait until we find out what tucker is actually up to.
Lily: Well, I mean, even if it's nothing, I have to tell him what's going on.
Daniel: You don't think that maybe he's already a little suspicious?
Lily: Well, no, I know he is. I know he already talked to tucker about a possible connection to mamie. But one of the caveats of us working together again was full transparency and I take that very seriously. And plus, I hate the turmoil that he's in over his father.
Daniel: I just think it's a little premature. I mean, what if you say something to him and it blows up that turmoil even more before we get a chance to confirm whether it's true or not?
Lily: I mean, look, devon is a strong intelligent person. If I tell him that we have this information, but we're still digging, he'll understand that. I think he would appreciate that a lot more than being left in the dark.
Victoria: So, you think that my life is empty without you and newman? Really? I mean, that's the daughter that you think you raised. Oh, my god. Have you ever had any respect for me, at all?
Victor: I did very much.
Victoria: Did? Past tense?
Victor: Without this company to focus on, I'm worried that you'll spin out.
Victoria: Oh, I see. So, you really think that I am that frail and unbalanced. That if I chose not to tolerate adam and accept this subservient role that I have here at newman, that I am that weak and that I– I would fall apart. Really, dad?
Victor: I honestly don't know what to think about you anymore, all right?
Nick: I had a feeling this is where you were headed. How bad has it gotten?
Victoria: Well, dad seems seems to think that I– I live a meaningless life and that I would just completely fall apart without his guidance. Maybe I will, dad. Maybe you're right. Maybe that's exactly what I'm gonna do. I'm just gonna fall apart.
Victor: Okay.
Victoria: Yeah, I'm just gonna completely lose control. Look out, world! Victoria newman is about to spin out.
Nick: Vic…
[ Nick sighing ]
Nikki: Who's there?
Nick: Hi. Is, uh, sharon in? Okay. Could I get a green tea? Thank you.
Audra: Tucker.
Tucker: Uh, I'll call you later. It's all good.
[ Victor sighing ]
Nikki: Victor.
Victor: That's my sweet baby. Sh, you have to keep quiet. You can't alert anyone that I'm here, all right?
Nikki: No.
Victor: But I'm gonna get you out of here.
Nikki: Victor, I don't know what's going on. Why is claire doing this to me? What does she want?
Victor: Sweetheart, everything is gonna be all right. Right now, you're going to have to hold very still, okay? It's going to hurt when I pull it out, all right?
Nikki: Okay. All right.
Victor: So, you ready?
Nikki: Yeah.
Victor: Okay.
Back to the Y&R Transcripts Page
Back to the Main Daytime Transcripts Page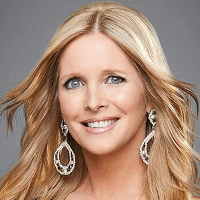 Follow Us!