Daytime Soap Opera Short Recaps
Recap written by Michele and Cheryl
EJ heard Nicole's car crash and he panicked. Nicole's phone went dead. Holly walked in the room and overheard him. EJ admitted he heard a crash and he's worried about Nicole. Holly got upset, but EJ assured her that he would find her. He wanted her to stay by the phone while he found her. EJ left to find Nicole. Eric and Tate talked about him marrying Sloan and adopting a baby with her. Holly walked in and told them what happened to Nicole. She couldn't reach her mother on the phone. Tate told her that his parents made him turn his location on his phone. Holly remembered that Nicole did the same thing with her. She checked Nicole's location and found it. Eric wanted her to go home while he went to find Nicole. Tate offered to go with her. Leo and Dimitri were relieved when their car stopped. Dimitri wanted to get to Rolf, but Leo wanted to check on the driver. They went to the car and saw that Nicole was the other driver. Leo and Dimitri thought Nicole died until she moaned. Leo wanted to stay and help her. They got her out the car, but she was in pain. Nicole informed Leo that she was in labor, and he had to help her. Leo got nervous so he talked himself into doing it. Leo helped her give birth to a boy. Leo and Dimitri wrapped the baby up. Nicole became emotional while she held him.
Nicole thought something might be wrong since her baby was born prematurely. She wanted to take her baby to the hospital. Leo was afraid to move her in case she had internal injuries. He suggested that Dimitri take the baby to the hospital to get checked out. Leo volunteered to stay with Nicole until help arrived. Leo and Dimitri made a plan to meet in the park after he takes the baby. Nicole gave Dimitri her baby. Leo promised her that her baby would be okay. Dimitri took the baby to the hospital. Eric showed up after Dimitri left. Nicole told him that she gave birth as Leo left. Eric wondered what happened to the baby. Rafe found Jada and wanted her to get her head checked out. She beat herself up for letting Dimitri and Leo get away. He assured her that it wasn't her fault. Rafe insisted that she get checked out. She argued with him but had trouble standing up. He took her to the hospital. Later, Rafe and Jada arrived at the hospital, and she got a CT scan. EJ ran into Rafe in the lobby. He told him about Nicole. He wanted Rafe to do everything he could to find Nicole. Rafe assured him that he would help her, but most of his officers were looking for Dimitri and Leo. EJ didn't want to hear that, and the guys got into an argument. EJ felt he was dragging his feet because of what happened to Gabi. Dimitri saw Rafe and EJ at the hospital. He heard Rafe vow to track him and Leo down. Dimitri turned away before Rafe saw him. Rafe went to Jada's room and saw that she was gone. Leo waited for Dimitri at the park and got a shock when Jada was waiting found him. Sloan got upset when Melinda told her the birth mother changed her mind after hearing about her past. The mother wouldn't let anyone like Sloan raise her baby. Sloan wanted to tell Eric the truth. She thought they could work things out. Melinda thought he would break up with her. She convinced Sloan not to tell Eric anything. Melinda promised to find her another baby. Sloan thought it would take too long. She was about to leave when Dimitri showed up holding a baby.
Back to the Daytime Recaps Page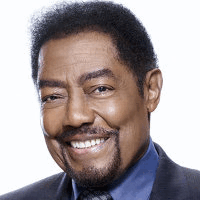 Follow Us!