Daytime Soap Opera Short Recaps
Recap written by Michele and Cheryl
John and Marlena celebrated their anniversary. They were thankful to spend another anniversary together. Brady and Eric helped John celebrate their anniversary. Roman caught Steve and Kayla up on what happened to Gabi. He let them know that Gabi faced a murder charge. Sarah comforted Maggie on what would have been her anniversary. Konstantin eavesdropped on their conversation. Maggie offered to go to court with Sarah. Sarah didn't want her to focus on her case on her anniversary. Sarah knew she hoped she and Xander would make up, but it wasn't going to happen. Maggie warned her to prepare for the possibility that she might lose custody of her baby. Maggie apologized for the way she talked to her. Sarah understood what she told her. Sarah didn't see a way for her and Xander to work things out. Steve and Kayla arrived at the mansion to see Maggie. Kayla was happy that Sarah was coming back to work. Sarah told Maggie that she was back part time. she had to prove she could support her daughter. Sarah walked out the room and Konstantin went in to see Maggie. Maggie introduced him to Steve and Kayla. Konstantin let Steve know that he heard about him from Victor and told Kayla that she was as beautiful as her mother. He saw a picture of Caroline. He gave Maggie a table that Victor had in Greece. Maggie and Konstantin left the room. Steve let Kayla know that he was suspicious of Konstantin. Steve looked around and saw the receipt for the tablecloth. He thought that proved Konstantin lied to Maggie.
Later, Steve and Kayla went to the pub and talked to Roman about Konstantin. Steve decided he wanted to investigate Konstantin. He wanted to inform John that he wanted Black Patch to investigate Konstantin. Theresa ran into Konstantin at the town square. He wanted to know how it was going with Alex. She informed him that it was going slowly, but he would get his money. He warned her that he better get his money. Xander spotted Theresa with Konstantin. He wondered why she was with him. She lied about why they were talking. He didn't believe her, but she thought he was jealous that Alex was Victor's heir and not him. She walked away from him. Xander ran into Sarah and the baby. They had a tender moment about working things out with the baby when Eric arrived. He got upset that Xander wanted him to testify against Sarah.
Back to the Daytime Recaps Page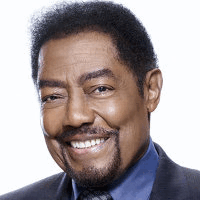 Follow Us!