Daytime Soap Opera Short Recaps
Recap written by Michele and Cheryl
Marlena asked Li about his relationships before Gabi. He said there was only one. He told her how he met his old girlfriend. He said he loved her but his father didn't approve of the relationship. He said when his father found out he yelled at him. He said his father offered a bribe to her family so he never saw her again. Marlena said his issues with his old girlfriend were why he was desperate to hold on to Gabi. He said she was right. He said he would get over Gabi with her help. He said he was going to continue having sessions with her. Gabi and Stefan talked about the plan to blackmail Li. She wondered if he was hesitating the way he did with Kristen. He said he wasn't because Li tried to have him killed. They said they needed to get the evidence that Li was involved in his attempted murder. He said he secured an asset that would help them get what they want. Stefan left to pick up the asset. She called Li and told him she was kidnapped. While Johnny and Hope were talking, EJ and Nicole wanted to talk to them. They told Johnny and Holly they were getting married. Holly wasn't happy about it. EJ and Johnny left the room so Nicole could talk to Holly. Holly thought about Johnny telling her he couldn't be with her because they were step-siblings. She told Nicole she didn't think it was a good idea that she marry EJ. Nicole wanted to know why. Holly lied and said she wanted him to be with Eric.
Nicole told Holly that she understood that she wanted Nicole to be with Eric because they were close. Nicole said she wanted Holly to be close to EJ one day. She said they were going to be a happy family. She wanted Holly to be happy for her. Holly agreed to try. Eric and Tate ran into each other at the pub. Tate told him he had feelings for Holly. Eric was shocked that he was interested in Holly. Eric said he and Holly were close when he was married to Holly. Tate said she was interested in an older man. Johnny interrupted them before Tate could tell who the person was. Tate went back to work. Johnny told Eric that Nicole and EJ were getting married. While Eric was in the Square, he thought about Johnny telling him Nicole and EJ were getting married. EJ went to Chad to tell him he and Nicole were getting married. EJ invited him to the wedding. Chad agreed to go to the wedding. EJ asked him to officiate the wedding. Chad agreed to do it. When Johnny went back to the mansion he asked Holly why she didn't want their parents to get married.
Back to the Daytime Recaps Page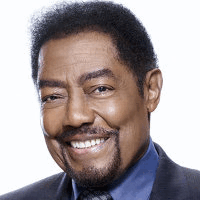 Follow Us!