Daytime Soap Opera Short Recaps
Recap written by Michele and Cheryl
EJ wanted to know what Stefan and Gabi meant when they said he was fired. They said they had control over DiMera Enterprises because Li signed over his shares to them. EJ said he wasn't going to let them get away with this. They said there was nothing he could do about it. Gabi told him to make sure his office was cleaned out because anything he left was getting thrown out. EJ said his next move was going to stop them. When he left, Stefan called a shareholder meeting. Gabi wanted to go with him but he said he would handle it. Nicole and Chad talked about the wedding. She wanted to know what happened to Stephanie. He told her about his argument with Stephanie. He said he loved Stephanie but he couldn't picture marrying anyone but Abby. Nicole said she understood. She said she had trouble letting go of Eric even though it wasn't the same thing. She gave him advice about the uncertainties of life. Nicole gave him advice about Abby wanting him to be happy. He said he believed her. He said he was going  to find Stephanie and make things right with her. EJ told Nicole that Stefan and Gabi were taking control over DiMera. He got a notification that the shareholders voted him out. Nicole said they would do everything they could to make it work, but for now she wanted to celebrate their wedding night.
Stephanie and Everett ran into each other at the Square. He said he was staying in Salem. Everett said he had a job at the Salem Spectator. His purpose wasn't to cause her trouble. He wondered how her boyfriend reacted to the news of him being in town. She said she hadn't told him yet. Everett thought that was interesting. She said she didn't have a chance to tell him. She talked to him about the issues she had with Chad. Chad showed up and saw them together. Eric went home and told Sloan that he wanted to marry her that day. He convinced her it was a good idea. When he left so she could get ready, she told herself there was nothing Nicole could do to ruin it. Eric went to see Marlena and asked her to marry him and Sloan. She agreed to marry them. Roman showed up for the wedding. When Sloan showed up, they wanted to start the wedding. Brady showed up at the apartment. Eric asked him to be his best man. Li was upset about Gabi tricking him. He talked about getting revenge. Wendy walked in and saw him holding a knife. He lied and said he was making dinner. They talked about Marlena helping him. He told her what Gabi did to him. Wendy was upset about what she did. He said he was going to let go of it. She said she had plans with Tripp but she wanted to cancel them. Li told her not to do it. Later on, Li was shown on the floor with a stab wound in his back. Stefan came in the apartment and found Gabi holding a knife with blood on it.
Back to the Daytime Recaps Page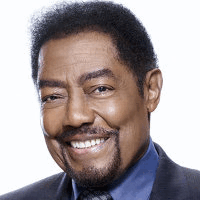 Follow Us!