Daytime Soap Opera Short Recaps
Recap written by Michele and Cheryl
Tate told Nicole about a girl that he met that turned him down. She tried to make him feel better about what happened. He told her that her name was Holly, and she was surprised. Marlena went to see Harris at the station. She told him that Susan thought he was a hero for saving her. He didn't think he was a hero. He was worried about Ava. Susan and EJ showed up at the station and saw Ava handcuffed to a chair. Nicole asked Tate about the girl he met. She let him know that she was her daughter. Holly was happy when she sat with Johnny until Chanel came back. Holly was disappointed when she found out that Johnny was back together with Chanel. Marlena told Harris that Ava was in trouble before they were on the lam. He wanted to help her. Harris told Marlena that Ava felt like no one would believe her so they had to prove that Susan was still alive. Marlena wanted to know why he went to so much trouble to help Ava. EJ wanted to press charges against Ava. She reminded him that she was the reason why Susan was in Salem. They started arguing until Rafe broke them up. EJ told him that Susan wanted to press charges, but Susan said she didn't want to do that. Marlena thought Harris was in denial about his feelings for Ava. EJ reminded Susan what Ava did to her. Susan told him that Ava and Harris saved her. EJ wanted to get Susan to reconsider, but she refused to change her mind. Johnny wanted Chanel to move in with him, but she wanted to take things slowly. They started kissing and Holly walked in the room. She spilled drinks on them.
EJ found Nicole at the town square and let her know that Susan was alive. Rafe reminded Ava that she wasn't at Bayview because of Susan. She was in trouble before that. He wasn't sure where she would end up. The decision was up to her doctors. Harris wasn't sure how he felt about Ava. He was talking about her to Marlena when Ava and Rafe walked in the interrogation room. Rafe let Harris know that Susan wouldn't press charges against Ava. He let them know that they were off the hook. Ava asked Marlena if she could talk to her doctors at Bayview. EJ and Nicole told Susan about the baby. She thought Rafe was the father. Susan didn't feel a connection to the baby. EJ assured her that the baby was his because they had a paternity test done. Susan wanted to know if Nicole was cheating on EJ. They explained what happened. Marlena talked to Ava's doctors, and they think Ava is better. Ava was happy that she was free. Holly was about to admit her feelings to Johnny when Susan, Nicole and EJ arrived at the mansion. Nicole pulled Holly aside to find out who she loves.
Back to the Daytime Recaps Page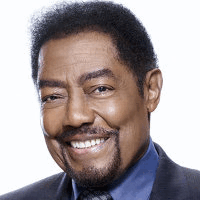 Follow Us!