Daytime Soap Opera Short Recaps
Recap written by Michele and Cheryl
Rex noticed that Sarah was shivering after she gave birth. He wanted to hurry and get her to the hospital. Chloe wanted to call an ambulance, but Rex said there wasn't enough time. He wanted to drive her because she was hemorrhaging. Sarah told Xander to take care of their baby if something to her. Vivian said that her divorce from Victor wasn't finalized. Maggie and Justin didn't believe her so he called the clerk's office. He got the voicemail so he was going to go to the office to get the answers. Maggie was going to make Vivian pay once that situation was over. Chloe walked in and told Maggie that Sarah had the baby. Vivian and Bonnie were left behind at the mansion. They argued with each other. Vivian thought she was taking advantage of looking like Adrienne so she could get Justin's money. Bonnie said that she loved Justin. Vivian said she loved Victor too. Theresa met up with Stephanie and Kayla. She let them know that she was there for Victor's funeral. She wanted to pay her respects, but Brady thought she was there to get back together with him. Kayla wondered if that was true. Kayla left so they kept talking. Theresa asked her about Alex. They talked about him being related to Brady. Stephanie wondered if she was going to make Brady jealous.
Rex brought Sarah to the hospital. He told Kayla what happened to her. Kayla wanted to examine Sarah. Xander was scared and wanted to get some information about Sarah. Kayla didn't want to tell him anything because he wasn't family. Maggie showed up and told her that she was family. She said that Kayla could talk about Sarah with Xander and Chloe there. Kayla told them that Sarah would make a full recovery. Rex came out with the baby. He told Maggie that Sarah wanted to see her. Later, Xander brought the baby to Sarah. He was about to leave, but she wanted him to stay. She wanted him to hear something. She wanted to name her baby after Victor and Maggie. Maggie thought Victor would love the tribute. She wanted to know if that was all she wanted to say. Sarah said that's all she wanted to say. Sarah told Maggie to go back to her reception. Maggie returned to the mansion and saw Vivian and Bonnie laughing. Bonnie asked her about Sarah. Maggie told her what happened. Justin came back home and broke the news to Maggie. He told her that Vivian was telling the truth. Vivian and Victor were still legally married. Maggie's marriage to Victor isn't valid. He said there wasn't anything she could do legally. Vivian told them to pack their things and leave her house.
Back to the Daytime Recaps Page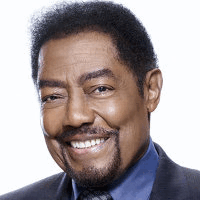 Follow Us!