Daytime Soap Opera Short Recaps
Recap written by Michele and Cheryl
Belle talked to Brady about Shawn and Philip. She was very worried about Shawn. John arrived as Belle was leaving. John offered to buy lunch, but Belle wanted to see Shawn. John and Brady talked about Philip and Victor. John told him about his rocky history with Victor. Brady wanted to honor Victor's memory and focus on getting Rachel back. John encouraged him not to give up. Shawn talked to Marlena and thanked her for putting him on 24-hour watch. He needed it, but he wanted to go home. He promised that he would stick with therapy. He wanted to be home with Belle. She agreed and told him that she would lift the hold on him. She wanted him to promise to get help if he feels the way he did before. At the hospital, Jada told Kayla about an elderly man wandering on the side of the road. She asked her to examine him. Kayla agreed to check him out. The mystery man couldn't remember his name, but he was being playful. Kayla examined the mystery man. He was okay. His memory has issues, but he was okay.
Kayla introduced Marlena to the mystery man. Marlena asked him questions to jog his memory. He said he was in Salem looking for his son that he never got to know. She told him that her husband is a private investigator and he could help him. He needed all the help he could get. Belle saw Shawn at the hospital. He told her that he was coming home. She thought it was too soon. He didn't think it was too soon. He agreed to go to AA meetings with Brady. He apologized for the things he said to her. He promised to do therapy with Marlena twice a week. Belle was still hesitant about him going back to work. He wanted to take the day off to spend with her. Later, Brady was at the townhouse. Someone was at the door and Brady answered it. He was surprised to see Theresa standing at the door.
Back to the Daytime Recaps Page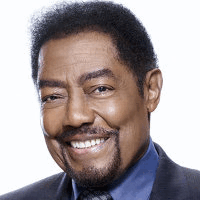 Follow Us!