Daytime Soap Opera Short Recaps
Recap written by Michele and Cheryl
Xander was upset about Victor passing away when Brady showed up. He thought Xander was upset because he kissed Chloe. Brady was surprised that he didn't know about it. Xander punched him. They argued about it and then talked about their history with Victor. They discussed that Victor tried to pit them against each other. They eventually hugged each other because of their loss. They said that nothing has changed between them. Belle told Shawn what happened to Victor. He was upset because he had a bad relationship with Victor before he died. He remembered the problems they had over the years. He wondered if things could have gone differently for them. Belle tried to assure him that Victor loved him. She assured him that Victor knew he loved him too. Shawn knew the family blamed him for what happened. She reminded him that no one blamed him. He told her that the family didn't tell him about Victor. He wanted to be alone. She told him not to go to a bar. He said he wanted to be left alone. Shawn ended up going to a bar and thinking about Victor.
Chloe up at the pub and saw Kate. They talked about what happened to Victor. Chloe told her about her relationship with Xander. Chloe brought up Philip and they talked about her relationship with him. Kate almost told her the truth about Philip, but she decided not to do it. She told her that she hoped things work out with Xander. After Chloe left, Kate called Philip. Justin called Sonny to tell him about Victor's death. Bonnie walked in and told him to break down. He broke down and cried. Maggie was lying on her bed when Julie showed up. They talked about her life with Mickey and Victor. Julie tried to make Maggie feel better about her loss. After Julie left, Bonnie went to talk to Maggie. Xander arrived at the mansion and saw Sarah. She turned around and he saw that she was pregnant.
Back to the Daytime Recaps Page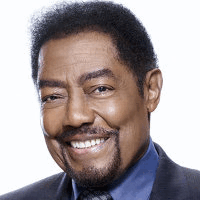 Follow Us!