Daytime Soap Opera Short Recaps
Recap written by Michele and Cheryl
John and Marlena reunited with each other. They talked about Abe. Marlena told John that Abe may never get his memory back. Steve and Kayla reunited and talked about Abe too. Steve was upset with Whitley until Kayla calmed him down and told him about her break with reality. Theo and Paulina got the place ready for Abe to come home. He told her that he was told that he had to go back to South Africa, but he didn't want to do it. Paulina told him that he should go. She would call him if there were any changes. He finally agreed and they went to the hospital. John and Steve went to see Abe at the hospital. They told him who they were and about their friendships with him. Marlena and Kayla talked about Abe's condition and how they feel like Paulina's pushing him too hard. Paulina arrived to get Abe. They talked to her about their concerns. Paulina assured them that she would be patient with Abe. Theo arrived and told Abe that he had to go back to work. Abe understood and hugged him before he left.
Kristen apologized to the judge for being late. She let the judge know she was at a double wedding. The judge understood and thanked her for coming in on short notice. The judge told Kristen, Brady and Belle that she had concerns about the custody arrangement. She said that her concerns were with Brady and not Kristen. Brady lashed out at the judge. He apologized for his behavior, but it didn't seem to matter to the judge. The judge made her decision. She granted Kristen full custody of Rachel. Brady was devastated by the judge's decision. Brady attempted to reason with Kristen about the arrangement. She wanted to follow the judge's orders and wanted him to do the same. She said that he could see Rachel, but his visits must be supervised. Later, Brady went home and looked at a picture of Rachel. He told John and Marlena what happened in court. Kirsten went back to the judge's chambers to check the final order and saw Belle. Belle let her know that Brady wasn't the only one who lost that day. She told her that Rachel lost too.
Back to the Daytime Recaps Page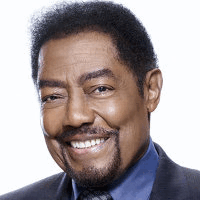 Follow Us!