Daytime Soap Opera Short Recaps
Recap written by Michele and Cheryl
Nicole and EJ congratulated Eric and Sloan about her pregnancy. Eric and Sloan went to their appointment. EJ and Nicole went home. Eric told Sloan that EJ and Nicole were getting genetic testing on their baby. Sloan panicked after he told her that. He suggested they get genetic testing done too. He said he was concerned about the health of their baby. She agreed to do the testing. EJ and Nicole got in an argument over their interaction with Eric and Sloan. EJ said she was jealous. She said she loved him. She said didn't love Eric. She said she was thrilled to be having his baby. She said her only concern was Eric getting hurt. She said she didn't trust her. They agreed they should be concerned with their baby.
Melinda thought Li was her date again. He was on a date with another woman named Connie. Melinda made sarcastic comments towards Connie. Li took Connie to another table so they could have their date. They talked and tried to get to know each other until Melinda's date showed up. Her date turned out to be Alex. When Li and Melinda's dates didn't go well, she asked him if he wanted to share a drink with her. He agreed to do it. Gwen made the final plans for her wedding to Dimitri. She wanted to get an early start on their wedding night. He pushed her away. She was upset. He said he had to finish some things before the wedding. She thought there was something wrong. He left to take care of some errands. Leo showed up. Gwen told him what happened. He tried to reassure her that it will work out. She felt better. She said she couldn't wait to get married. Dimitri came back to Gwen and Leo's room. She had to go to work to care of something. She said told Dimitri they were okay. Leo and Dimitri kissed. Leo stopped kissing because he felt guilty. Dimitri said Gwen would be happily married to him. While Gwen was outside, she realized she forgot her phone.
Back to the Daytime Recaps Page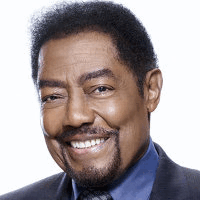 Follow Us!