Daytime Soap Opera Short Recaps
Recap written by Michele and Cheryl
Leo pulled away from Dimitri when he kissed him, but he got tempted when Dimitri pulled down his pants. They were shocked when Gwen walked in on them together. Leo tried to cover, by saying that Dimitri had to try on a suit. Gwen didn't believe him. She thought he was trying to see Dimitri naked. Leo went along with it and apologized to Dimitri. She finally believed Leo and they talked about her wedding. Leo is depressed and Gwen assured him that he will find someone. Dimitri was alone and said to himself that he could still see Leo on the side. Eli and Lani were at the hospital when US Marshall Gerard let her know that he had to take her back to prison. Eli tried to get more time, but there was nothing Gerard could do. Paulina was with Abe in his room. She realized that he didn't know who she was or what happened to him. She told him everything, but she got upset when he was looking for his wife. She let him know that she was his wife and Whitley was pretending to be his wife. She showed him their wedding picture. He told her that he had a memory of her and the wedding, but he thought it was wrong.
Theo told Kayla that it was his fault that his father was hurt because of what he did to Ciara. Kayla assured him that he was a good person. She told him that Abe's situation didn't have anything to do with him. He went to see Abe, but he didn't recognize him. Eli talked to Kayla when Lani went to see Abe. He remembered her from Whitley's place, but he didn't remember that she was his daughter. Eli told Lani that she had to go. She lied to Abe and told him they lived in Maryland. Paulina showed him pictures of the twins and told him about them. Lani and Eli said goodbye. They left with Gerard. Later, Kayla went to Abe's room and told him about his friendship with her and Steve. Whitley was in the interrogation room at the station. Marlena showed up to talk to her. Whitley thought she was a character from Body & Soul . Marlena corrected her and talked to her about Abe and her husband. Whitley was confused, but she was able to get through to her. Paulina walked in verbally attacked Whitley. Marlena got Paulina out of the room while Whitley cried.
Back to the Daytime Recaps Page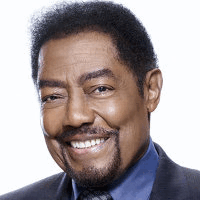 Follow Us!