Daytime Soap Opera Short Recaps
Recap written by Michele and Cheryl
Theo ran into Jerry on the docks. Jerry told him that he was there because he felt guilty for not being able to save Abe. Theo knew he did what he could. He thanked Jerry for giving them peace about what happened to Abe. Jerry had something to tell him. Abe spotted Jerry in an episode of Body & Soul. Abe wanted to know why his son was on a soap opera. He fast forwarded to the credits and saw Jerry's name in the credits. He realized that it wasn't his son's name. He realized that Paullina was lying to him and that he had to get out of there. Whitley went to see Paulina to offer her condolences. She told her that she voted for Abe. She felt like she knew him personally. She told her that she was in the park when they got married. Paulina wanted to know what Abe's last words were to her. She said that he called out Paulina's name. She thanked her for telling her.
Lani saw Rafe and they hugged each other. He allowed her to look at evidence if she wanted to do it. Abe tried to wheel himself to the door, but Whitley showed up at the house. She wanted to know what he was doing. He told her that he was leaving. She said that he wasn't leaving. He said he saw "Theo" on the soap opera, but his name was Jerry. She said that was his stage name. He didn't believe her. Lani and Eli saw Theo and Jerry talking. Jerry was about to tell him something, but he stopped when they showed up. He apologized and walked away. Abe demanded the truth or he was going to the police. He wheeled himself to the phone, but she stuck him with a syringe. She told him that it was a mild sedative to keep him from leaving now or ever.
Back to the Daytime Recaps Page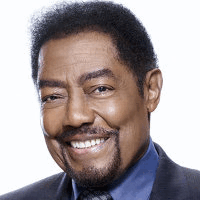 Follow Us!