Daytime Soap Opera Short Recaps
Recap written by Michele and Cheryl
Sloan told Eric they could invite John and Marlena to dinner with them. He called Marlena and she told him about Abe. He was devastated by the news. He was worried for Nicole because she was close to Abe. He didn't think she would take the news well. He wanted to tell Nicole himself and Sloan understood. After he left, she hoped that she was pregnant. She felt guilty about what she did to the paternity test. Nicole was frustrated because she couldn't get in touch with EJ. Chloe arrived at the DiMera mansion so Nicole filled her in about her news. She started ranting about EJ disappearing. Chloe based him for leaving her. Nicole understood because she knew how important the business was to EJ. Chloe felt like Nicole should understand her feelings for Xander since she understood EJ's behavior. Nicole wasn't happy about it, but she understood. After Chloe left, Nicole tried to reach out to EJ again. She was upset when he didn't answer the phone. She said she wanted the father of her baby to come in the room within the next few minutes. Eric walked in the room to see her.
Dimitri left a message for Megan about proposing to Gwen when Xander showed up. He overheard what Dimitri said about Gwen. He confronted him about it and told him that he owned the paper with Gwen. Xander demanded to know what Dimitri wanted with Gwen. Dimitri let him know that it wasn't his business. He blasted Xander when he found out that he was Gwen's ex. They threatened each other before Xander walked away. Gwen is working when Leo showed up with a floral arrangement that was at the desk for them. He thought the flowers were for him until he realized they were for her from Dimitri. They got into an argument about his intentions. He was upset when he found out that she was considering his proposal. He believed Dimitri had a motive for proposing to her. Gwen didn't like the fact that Leo thought Dimitri couldn't love her genuinely. He apologized to her, but he didn't trust Dimitri. Dimitri showed up to surprise Gwen. He wanted to know if she made a decision about his proposal.
Back to the Daytime Recaps Page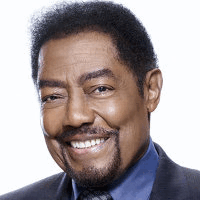 Follow Us!