Daytime Soap Opera Short Recaps
Recap written by Michele and Cheryl
Eric lets Nicole know that he came to see her to let her know about Abe. Nicole hadn't heard what happened. Eric told her that Abe died. Nicole was upset to find out that Abe died. He was like a father to her. Eric comforted her as she tried to deal with the news. She was thankful that he came over, but she wasn't happy to learn that it was Sloan's idea. They talked about his plans to have a baby with Sloan. Nicole has a pain and Eric got worried. He wanted to find EJ, but she told him that he was out of town. She didn't know where he was or when he would be back. He thought EJ abandoned her and the baby. Nicole said he didn't do that. She had another pain so he took her to the hospital. Sloan went to see Colin at the station. She told him about Abe's death. He was happy to hear it. She couldn't believe that he said that. He's happy about anything that will give pain to Paulina and Chanel. She admitted that she's a hypocrite. She said she did something recently. He wanted to know what she means. She told him that she gave Nicole her DNA instead of Eric's for the paternity test. Sloan told him that Nicole's baby could still be Eric's, but she wasn't sure. She told Colin that she was going to make up for what she did by giving Eric a baby that will definitely be his.
Chloe and Xander talk about his conversation with Dimitri and his feelings for Gwen. He assured her that he only cared about Gwen because of everything they went through together. He didn't have romantic feelings for her anymore. Xander assured her there was nothing to worry about. Chloe told him that she talked to Nicole. They kissed each other and things got heated between them. Xander wanted to know if she was ready to take their relationship to the next level. Chloe was ready and they made love. After they made love, they agreed that they didn't regret it. They made love again. Leo called Dimitri out for his lame marriage proposal to Gwen. Dimitri agreed with him and got down on one knee and pulled out a ring. Gwen and Leo were shocked at the size of the ring. She didn't know what to say. Leo doubted Dimitri's sincerity so he tried to convince him that he wanted to marry Gwen. Leo finally agreed to give them his blessing. Gwen wasn't sure about her decision yet. Dimitri asked her to go with him to Stefan and Gabi's engagement party. She agreed to go wiht him.
Back to the Daytime Recaps Page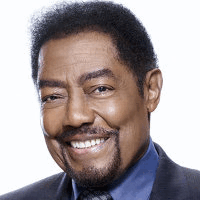 Follow Us!