Daytime Soap Opera Short Recaps
Recap written by Michele and Cheryl
Brady and Alex toasted to their new partnership. Brady said he hoped they didn't want to kill each other.  Brady apologized for what he said. He said he was always waiting for the other shoe to drop. While they were talking, Maggie came in. She accused Alex of blowing the Titan deal with Yuri as a middle finger on his way to Basic Black. Alex got offended by her accusation. He said Yuri didn't want the deal because Titan was a dinosaur. They started arguing. She said she wondered what Victor would think. Alex said he would admire the initiative. Brady agreed with him and said Victor would be impressed. She said she would remember that. She warned them that she could slay with the best of them. Steve and Kayla spent time together. He said he thanked God that he got her back. He couldn't believe how lucky he was. She said it was more than luck. She said he worked hard to find her. She said they always found their way back to each other. Chad and Stephanie spent time together. She said she knows her parents appreciated spending time alone together. She said they hadn't had time to be alone since her mother has been back. She said it was time for her to start looking for her own place. He said they could look for a place together. He said he wanted to go to bed with her every night and wake up next to her. She said it was a good idea but she was worried about his kids. He said he would get the okay from their therapist before saying something to them about it. She said if the kids were happy about it, she would love to move in with him.
Xander talked to Chloe about his interaction with Bonnie. Chloe told him about how Bonnie and Mimi were when she and Mimi went to high school. He said he thought it had something to do with Sarah. He said she ran into Sarah. Chloe told him to give Bonnie a day. She said Bonnie would be freaking out about something else. They kissed each other and decided to go out to dinner. Justin told Bonnie he would keep Sarah's pregnancy a secret. He said he didn't feel good about it. He said he hoped it didn't get too complicated when the truth came out. She said it might since Xander was seeing Chloe and living with her. She said she wondered if knowing about Sarah would make a difference. She said she made a promise and was going to keep it. While Steve and Kayla were eating, they agreed not to take each other or their future for granted. Brady ripped into Alex for not being forthcoming about Yuri. Alex said he didn't think it would matter. He said he would call Yuri and back out of the deal. Brady said he loved Maggie, but business was business. Alex was glad he felt that way. Brady said this could be a long fight. He said Maggie wouldn't take it lying down. Maggie went to the Horton house while Chad and Stephanie were kissing. She asked if Chad wanted to work for Titan. Bonnie called Sarah and left a message with her that she didn't know how long she could keep her secret.
Back to the Daytime Recaps Page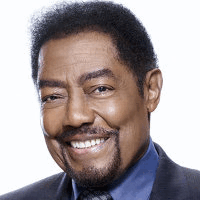 Follow Us!