Daytime Soap Opera Short Recaps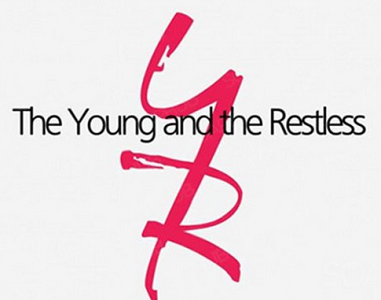 Recap written by Terry
Chance reported to DA Christine that dried tears on a program at Phyllis' memorial matched the DNA from the blood found in the ambulance that crashed and burned while supposedly carrying Phyllis. Chris concluded it meant only mean one thing – Phyllis is alive. Chris became furious, stating that what Phyllis did was vindictive and vicious and was done to get back at one woman (Diane). Chris said Phyllis had no idea what she had unleashed and vowed to prosecute everyone involved in the scheme.
Summer met with her mother in her room to bring her food and personal items. Summer warned her not to leave. Phyllis asked her daughter if she trusted her, but Summer replied that she didn't. Phyllis apologized for what she had put Summer and Daniel through and promised to make it up to them. Summer said that first they have to clear her name. "I didn't do all this so you could go to prison," Summer said. Earlier, in an effort to avoid prison, Phyllis searched online for something about the EMT that Jeremy Stark paid off, and for something to give her proof she was right to protect herself when she killed him.
Daniel told Lily that Phyllis is alive and that she killed Jeremy Stark in self defense after he attacked her. Lily was furious, saying a mother is supposed to protect her children and be a role model, but Phyllis let her kids think that she was dead and let them grieve. She said Phyllis was taking the easy way out and won't come back until she faced zero consequences. Lily called her selfish and a coward. She told Daniel that while she did not support the choices of Summer and Phyllis, she supports Daniel because he loves them. Daniel said he did love them, but he didn't know if that was enough anymore, unaware that Summer told her mother that repairing their relationship was not a priority now.
Earlier, at the Abbott mansion, Diane told Summer she was sorry for the stress her situation is causing Kyle and Summer and that she is there for them.
Victor apologized for his harsh statements against Chance, regarding the breakup of Chance and Abby's marriage. Victor said he had a deeper understanding and that Chance had every reason to raise a fist against him. Chance replied that he would be foolish to try. Victor asked if the accusations against Diane were true. Chance said he could not comment on the investigation.
Nate met with Victor and asked if he, Nate, was in for a grilling (because he's dating Victoria.) Victor said it was just a friendly catch-up. Nate thought he was meeting with Victor because Nick is completely opposed to Nate being in the company and with Victoria. Victor asked him what his intentions were regarding Victoria. Nate stated he had no intentions of undermining the company or Victoria.
Billy noticed a spring in Victoria's step when he saw her at Crimson Lights. She admitted she was dating Nate, but she steered the conversation towards their children and the dinner that Johnny attended with Chelsea, Billy, Lily, Daniel, Lucy and Connor. Victoria said Lucy's name came up a few times in conversation later, so Lucy must have made a real impression on Johnny. Billy said he felt something was in the air.
Back to the Daytime Recaps Page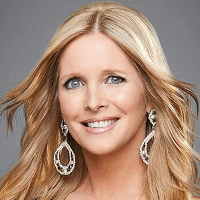 Follow Us!