Daytime Soap Opera Short Recaps
Recap written by Michele and Cheryl
Sloan asked Nicole what she was doing with prenatal vitamins. Nicole lied and said she picked up the wrong prescription. Sloan said she saw her name on the label which meant she was pregnant. Sloan asked if she told Eric she was in menopause because he was the father. Sloan accused her of tricking Eric into getting her pregnant. While Sloan was talking, Nicole said she didn't know who the father was. Chanel told Talia that she knew Jada accused her of drugging the biscuits. Chanel said she knew she wouldn't do that. Talia said Jada was frustrated with the case. She said it was over. Chanel loved how forgiving she was. They kissed and went in the bedroom. Rafe and Jada found out Colin's last name was Bedford. They found out Colin was booked on assault charges in London. Rafe said Sloan's mother's married name was Bedford. Rafe and Jada realized Colin is Sloan's brother and he was going after Paulina and Chanel. Jada said she wanted to talk to Talia to see what she knew. Colin changed his voice and told Abe and Paulina he was the health inspector. While he was pretending to inspect Sweet Bits, Paulina accused Sloan of sabotaging which got Sweet Bits shut down. Colin mentioned Martha's death. Paulina got upset when he brought up Martha. Abe defended her. Colin said she hired people to cover it up.
Nicole asked Sloan to keep her pregnancy a secret. Sloan asked why she would do that. Nicole asked if she wanted Eric to know she was pregnant. Sloan agreed to keep it a secret. Marlena showed up. Nicole said it was great to see her. Marlena said the same thing. Marlena was uncomfortable around Sloan. Sloan told Marlena that she and Eric could take her and John out to dinner. Marlena said she would talk to John about it. Sloan said Eric was a wonderful person who she cared about. When Sloan walked away, Nicole said she thought she was going to throw up. Eric and Belle talked about Sloan. He told her he trusted Sloan. He said the Sloan he knew wasn't capable of doing the things she has been accused of doing. Belle said she would try not to worry about him. She said he could still worry about her. He asked how Shawn was doing. She said he was upset about shooting Bo. She said she should be there for Shawn, but she didn't know how to track him down. She said he wasn't taking her calls. She said this was why she was so hard on Eric. She said since she couldn't get her life together, she thought she tell him how to live his life. Jada tried calling Talia, but she didn't answer. Jada and Rafe went to the pub. Colin told Abe and Paulina about Chanel's role in Martha's death. They talked about all the threats they received. They said they thought it was Sloan. Colin started quoting the texts. Abe said that wasn't in the paper. He asked how he knew that. Paulina asked who he was. Colin raised a rolling pin. Sloan went to the pub. Eric asked if she was okay after getting the prescription. When she was about to say something, Rafe and Jada showed up. While Talia and Chanel were making out, Talia said she couldn't do it. Talia said she had to tell her something. Colin hit Abe with the rolling pin. Paulina asked why he did it. Colin started quoting the text. He said he told her husband couldn't save her. He came towards her with the rolling pin.
Back to the Daytime Recaps Page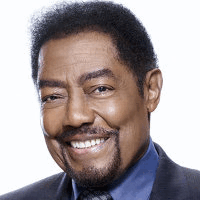 Follow Us!