Daytime Soap Opera Short Recaps
Recap written by Eva
Elena talks to Mariah and tells her that Nate lied to her and he isn't the man she loved. Elena later goes to Nate's place and packs her things and moves out of the apartment. Nate talks to Sharon and he realizes that he has changed and that is why he lost Elena but he also realizes he likes the man he is now.
Summer tries once again to persuade Daniel not to tell Kyle that Phyllis is alive. Daniel is still conflicted about what he should do and when Phyllis calls him he asks her to come home so they can fix this mess.
Kyle tells his family that he Summer and Harrison are moving into the pool house so that Summer has a chance to heal from her grief.
Back to the Daytime Recaps Page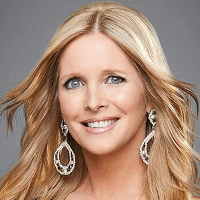 Follow Us!