Daytime Soap Opera Short Recaps
Recap written by Eva
Summer feels guilty for not telling Kyle that Phyllis is alive, but she keeps the secret from Kyle for now. Summer tells Kyle she will work hard to mend the rift between them.
Nate feels guilty about sleeping with Victoria and tells her he wants to be the man Elena loves. Victoria tells Nate that he should decide if he wants to be the man Elena loves or if he wants to be himself.
Elena talks to JT on a video call and he tells her he will do the podcast remotely but he doesn't want to return to Genoa City. Elena tells JT to take some time to think about doing the podcast and call her back if he wants to do it. Elena tells Audra that JT is a nice guy trying to start a new life. Elena decides to go to Los Angeles and find out if Nate is sleeping with Victoria.
Sally tells Adam that Victor asked her to meet him at Society. Adam wants to go to the meeting with Sally, but Sally wants to go meet Victor alone. Adam tells Nick that Sally is meeting with Victor at Society. Adam persuades Nick not to go to Society and they both wait for Sally to return from the meeting.
Adam and Nick decide to team up to protect Sally and the baby from Victor.
Victor tells Sally that he will finance any business she wants to start but she must leave town and leave her baby in Genoa City.
Back to the Daytime Recaps Page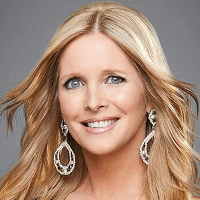 Follow Us!