Daytime Soap Opera Short Recaps
Recap written by Michele and Cheryl
Kristen told Gabi she was having lunch with EJ. Gabi was upset that Kristen was getting closer to EJ. Stefan was playing 20 Questions with Rachel. He said he found a way for her to get tickets to see Taylor Swift. He said she had to enter a costume contest. He said Gabi would help her with a winning idea. When Kristen left, Gabi told Stefan they had to step up their plan. Rachel came back in the room. Stefan left Gabi and Rachel to put Rachel's costume on. Gabi did her makeup. She gave Rachel a black eye and a cut on her lip. She made a recording saying Kristen gave her the injuries. Brady talked to Marlena about Tate. He thought Tate was trying to get fired. Marlena said it was good that he was holding Tate accountable. He admitted that he was over parenting Tate to make up for losing Rachel. He said that might be changing because he had a chance to get custody. He told her about Gabi's offer to help him get custody. Marlena was skeptical of it working, She wondered if Gabi and Stefan had an ulterior motive. Brady said he didn't care. He said he wanted his daughter back. She wondered if they were doing something illegal. He said he didn't care if they were. He said Kristen played dirty so he had to as well. She asked if there was a way they could co-parent Rachel, but he said there wasn't. Stefan showed up after Marlena left. Stefan wanted to make sure Brady was in on the plan. Brady said he was. They buried their grudge. Brady asked what he needed him to do. Stefan told him to intercept Kristen on her way to the Bistro and start a fight with her. Brady agreed to do it.
Kristen thought about her conversation with Brady in the courtroom after she got custody. Marlena ran into her. She told Kristen she had a goodie bag for her. Kristen didn't want it. Ava and Gil argued in the town square. Harris and Jada showed up. They wondered if something was wrong. Ava said she was fine. Harris asked about the guy she was with. She said he was the new owner of the Bistro and her new boss. Gil was surprised to find out Harris and Jada were cops. He said he was giving Ava a tour of the kitchen. Harris was suspicious. When Ava and Gil left, Harris told Jada that something was off about Gil. He asked her what she thought about it. She said he was being overprotective. He admitted that he might be overprotective. Gil questioned Ava about her relationship with Harris. She said they were close. She said it would be suspicious if she cut ties with him now. She said if he wanted her she was stuck with Harris too. He said her connection to Harris and the police department might help them get information about the police department. Brady saw Kristen at the Bistro. He started a fight with her about Rachel's grades. He yelled at her for making Rachel do extra work. Kristen said she did it as a consequence for Rachel not doing her homework. He yelled at her until she told him she could punish her daughter any way she felt fit. She didn't notice Stefan recording them.
Back to the Daytime Recaps Page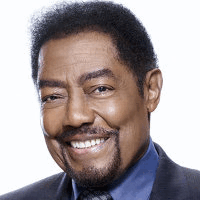 Follow Us!