Daytime Soap Opera Short Recaps
Recap written by Michele and Cheryl
Theresa didn't expect Konstantine when she opened her door. He informed her that he's staying with Maggie. Theresa thought about Konstantine being at Alex's hotel room in Greece while she read Victor's will. He couldn't believe Victor didn't leave him money when his father gave him money to start his empire. He told him to change his will because he thought he would leave him something. He found the letter that named Victor's son. They were shocked when they discovered Victor's son was Xander. Theresa got the idea to change the will. Konstantine agreed to handle the forgery. Theresa told him what happened after he left the room. She let him know that she started a fight with Brady in front of Alex. She also told him that she's staying with Alex. She didn't know when she could get his payment to him. He told her that he would find a way to stay in Salem longer. Xander went to Alex's place. He demanded Alex quit Titan and give Maggie her job back. Alex refused and they argued about it. Alex reminded Xander that he's Victor's son and the only one who could make the decision.
Eric and Sloan talked about being parents. He told her that he ran into Nicole at the hospital. He told Sloan that Nicole got another copy of her genetic test results. Sloan panicked when she heard that news. She made up an excuse to leave. She lied and told Eric she was meeting a client. EJ almost wrote on the test results when Nicole stopped him. She told him what's in the envelope. He teased her about losing the other copy. He wanted to look at the envelope, but he got interrupted by a call. Sloan showed up and watched him at the back door. She waited for an opportunity to switch the envelopes. Nicole went to check on Holly and EJ opened the door when the bell rang. It allowed Sloan the opportunity to sneak inside to switch the envelopes. Sloan took the wrong envelope when she switched them. She ended up taking the fake envelope with her. EJ returned and put the envelope in his safe.
Back to the Daytime Recaps Page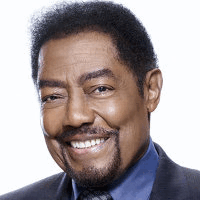 Follow Us!