Daytime Soap Opera Short Recaps
Recap written by Michele and Cheryl
Sloan was surprised that Eric had his luggage when he showed up at her place. He reminded her that they were supposed to move in together. She was surprised that a former priest would want to live together. He reminded her that they were engaged. She wanted to know when they were getting married. They talked about their wedding. Sloan didn't want to get married in the pub. He agreed since he was already married there. She figured out that he married Nicole at the pub. Sloan wanted to get married soon because adoption agencies preferred married couples. She wanted to know if Belle agreed to represent them and Eric told he that she. He thought they should get someone else because she's going through a lot. He was excited about looking for a new attorney so they could become parents. She wanted to be sure he wanted to adopt a child. He told her that he wanted to be a father. Melinda texted Sloan. Sloan let him know that she was excited about adopting too. Paulina let Melinda know that she was fired. Melinda tried to talk her out of firing her. She wasn't moved until Melinda told her that she would give her a huge conviction. Paulina wanted to know who she could get. Melinda said she could prosecute Li Shinn. She wanted to know what she had on him. Melinda said he was the one who tried to kill Stefan. Melinda assured her that she could get proof that he tried to kill Stefan. Paulina wanted to know how long it will take. Paulina gave her one more shot or she was done. Later, Melinda met with Li in the town square. She was happy to see him. He let her know that they were over. Melinda was surprised and wanted to know why. She thought they were good together. He thought the same thing until he heard a recording of her talking about taking him down. She wanted to know how he got the recording. He told her that he planted a bug in her teddy bear. After her conversation with Li, Paulina arrived to find out how it went. Melinda told her what happened and she fired her.
EJ arrived home late and let Nicole know that he was looking for a new IT person. Nicole wondered what happened to Wendy. He let her know that she was trying to hack into his phone to get evidence against him. Nicole knew Wendy was dating Tripp and wondered if there was evidence against him. He assured her there wasn't anything against him. He let her know that Wendy told him that his mother was still alive. He didn't believe that was true. He thought she would have contacted him if she were alive. He reminded her about Susan's psychic powers and that she wouldn't have to call him. She would have sent him a sign. Just as he said that about his mother, the lights went out. She thought it was a sign from Susan. Harris and Ava arrived at Edmund's place in London. He yelled at them for showing up that late. Ava told him they wanted to talk to him about Susan. He yelled at her for killing Susan. Ava told Edmund that they believed that Susan was alive. Edmund wanted to know where Susan was if she was still alive. They wondered the same thing. They wondered if he received signs from her. He said he didn't because he had her chained in the basement. They thought he was joking, but they started feeling dizzy after drinking the tea he offered them. He put their bodies on a bed in the back room. Susan brushed her teeth with a chain around her ankle.
Back to the Daytime Recaps Page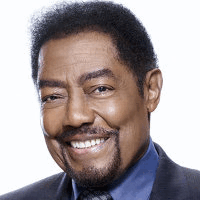 Follow Us!