Daytime Soap Opera Short Recaps
Recap written by Michele and Cheryl
Harris and Joyce fought over the gun. The gun fell on the floor. Ava picked up the gun and shot Joyce. Harris checked on her and told Ava that she was still breathing. A security guard came in the room with a gun. He called for backup. Ava didn't put her gun down. She told the guard that it was self-defense. The guard didn't want to hear what she had to say. Harris told Ava to put her gun down. She said she couldn't go to jail. She said she would shoot the guard if she had to go to jail. She said they wouldn't believe that the shooting was self-defense. Harris continued to convince her to put the gun down. The guard put his gun down. Harris put the gun on the guard. He told the guard they were leaving. EJ texted Joyce to get an update. He was upset when he didn't hear from her. Johnny came in and wondered what he was waiting for. EJ thought about his conversation with Joyce. He lied to Johnny, He said Gabi hit one of the cars. He said he was waiting to hear from the mechanic. He started yelling about Gabi. Johnny told him to calm down.
EJ and Johnny talked about the baby. EJ asked Johnny if he wanted to have kids with Chanel. EJ asked if Johnny took Nicole's advice and told Chanel how he felt. Johnny said Talia interrupted them before he could tell her. EJ told him to fight for Chanel. Johnny was surprised that he wanted him to be with Chanel. EJ said he changed his mind. He said no matter how many flaws Chanel had, she was better than Ava. Johnny told him Ava was mentally unstable. EJ said he wanted her punished. They wanted to change the subject. EJ went back to telling Johnny to fight for Chanel. Jade went to Rafe's office and told him it was a mistake to turn down the commissioner's job. She said he told her it was a once in a lifetime opportunity. He said he understood how she felt. She told him if he meant it, he should get out of her seat. When he stood up, she told him she was playing with him. They kissed each other. He said if she wanted the job it was hers. She said she didn't want the job. She said they should go back to his house. He got a call about the shooting at Bayview. He told her about the shooting. They left the office to find out what's going on. While Chanel and Talia were on a date, Kayla called and told her to come to the hospital. Talia thought she didn't get the job. Chanel told her it might not have been. Talia went to the hospital. Kayla told her that she got the job. Rafe showed up, he put an APB out on Ava and Harris. Kayla told him what was going on with Joyce. She said the injury was bad so Joyce had to go to surgery. Rafe said he and Jada had to talk to her as soon as possible. Kayla said she would keep them updated. They found out Joyce didn't work at Bayview. Jada noticed that Joyce had a burner phone. She said there was only one number on the phone, but it was blocked. They read the messages, but didn't know they were from EJ. EJ got a notification that there was a shooting at Bayview. He thought Ava was dead. Johnny went to see Chanel. He said he was still in love with her. He said he couldn't keep it quiet anymore. Talia showed up to tell her the good news. She was surprised to see Johnny. He said he had to go. Harris and Ava went to the park. She said she wasn't going back to the police. He said he had another idea. She followed him. They went to a motel. He wondered who would have sent Joyce after her. Ava thought it was EJ.
Back to the Daytime Recaps Page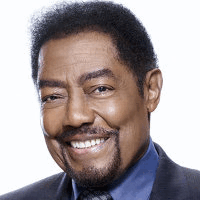 Follow Us!