Daytime Soap Opera Short Recaps
Recap written by Michele and Cheryl
Melinda wanted to tell EJ what she knew. She considered telling him when Li called her to ask her out. EJ wanted to know what she was going to tell him. She told him to forget she said anything and left for her date with Li. Nicole and Johnny talked about Victor's death and how she's engaged to his father. He wanted to know if his mother knew about it. Nicole told him that they were going to go to Italy and elope, but the jet wasn't available. He played around with her and told her that they got the idea from him. He thought marrying Chanel was the best day of his life. He told her that he was still in love with Chanel. Nicole gave him encouragement. He let her know that Chanel was dating Talia. Nicole told him not to give up on Chanel. She advised him to let Chanel know how he feels and let her make the decision. He didn't know if he should do that, but she told him to be honest with Chanel. Melinda was about to meet with Li. She was determined to get the info she needed on Li herself. Li was convinced he could seduce Melinda so she wouldn't prosecute him. He answered the door and put on the charm. She did the same thing. They have a good time and things get heated between them.
Sloan wanted to talk to Eric something, but she had to know how he felt about her first. He assured her that did and that she could tell him anything. She remembered her conversation with Melinda so she decided to tell him the truth. She suddenly got a cramp in her stomach. Eric was worried about her. Her pain was getting worse so he wanted to take her to the hospital. Talia was at the hospital and ran into Kayla. She asked Talia how her therapy was going. Talia was okay, but she needed a paying job. Kayla offered her a job at the hospital as a doctor. Talia was surprised that she wanted to help her after what she did. Kayla believed in second chances and would go to bat for her to get her the job. Talia thanked her and promised to do a good job if she got it. Talia was happy when Eric and Sloan arrived at the hospital. Sloan's pain was intense. She collapsed and Talia rushed to give her CPR. Talia realized that Sloan wasn't breathing. Kayla arrived and told Talia that she saved Sloan's life. Eric thanked her for saving Sloan. Later, Kayla gave Sloan and Eric the sad news that the baby didn't have a heartbeat.
Back to the Daytime Recaps Page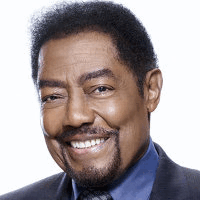 Follow Us!