Daytime Soap Opera Short Recaps
Recap written by Michele and Cheryl
Talia had a session with Marlena. She admitted that she had feelings for Chanel. She didn't think she deserved to be happy after what she did. Marlena told her that sounded like Colin talking. She said he had power over her because of that, but she was taking it back. Talia didn't think it was a good idea to start a relationship so soon. Marlena agreed, but she didn't think she should repress her feelings. Kayla quizzed Abe with the flashcards. Paulina showed up. She pushed by Kayla and asked Abe if he could be a good mayor. She told him what Rawlings did to Chanel. She pleaded with him to help her daughter. Kayla and Paulina argued over her pushing Abe to soon. He stopped them and said he would do it. He felt like being the mayor would give him purpose and might help with his memory. He promised Kayla that he would be back if it's too soon. He wanted to try and help his stepdaughter. Paulina hugged Abe while Kayla looked worried.
Ava apologized to Harris and assured him that she was feeling better. She talked to him about what happened with Charlie. She told him that her visions of her dead son were gone. She tried to get off her medication, but she didn't want to try it again. She said her therapist told her that her guilty conscience was why she had hallucination. He wanted to know more about her, and she told him. She cried as she thought about the lives she took. Harris said that he understood how she felt. Harris told her about his story. He let her know that he asked to be committed. He thought he was invincible. Ava let him know that no one is invincible. Harris wanted to know how long it had been since she talked to Tripp. She hadn't seen him in months because she attacked him the last time she saw him. She was afraid that it would happen again. He thought she should reach out to him. She thanked him for what he said. He left for his session and Tripp showed up.
Back to the Daytime Recaps Page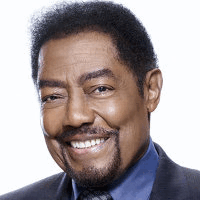 Follow Us!