Daytime Soap Opera Short Recaps
Recap written by Michele and Cheryl
Roman went to the docks for Abe's memorial. He talked to him about what he meant to him. He also talked about missing his best friend. Kate and EJ were shocked to find Gabi handcuffed to the bed instead of Megan. She told them that she was there to confront Megan about brainwashing Harris, but Rolf got the better of her. He ended up getting Megan out of the room. Gabi told them that he mentioned a submarine and EJ stormed out of the room. Belle met with Shawn and was upset to see that he was drinking while he was on duty. They argued about it until Shawn stormed off. Roman showed up and asked Belle what happened. She told him that Shawn felt guilty about shooting Bo. At the hospital, Gabi asked Kate about her interest in Harris and Megan. Kate didn't answer her.
Later, Kate arrived at the pub and talked to Roman and Belle about Megan's escape. Shawn went to Abe's memorial and started drinking. Later Nicole arrived at Abe's memorial when Eric showed up. They talked about her appointment and was upset that EJ wasn't with her. She told him that EJ went to Marlena to jog his memory. She said that EJ loved her and the baby. She said she loved him too. Nicole and Eric ended up talking about Abe. He comforted her when she started to cry. EJ arrived and saw them hugging. After Nicole and EJ went home, she assured him that nothing was going on with Eric. She assured EJ that she loved him and she was glad that he was supportive of her. Dimitri was excited when Gwen accepted his proposal. He wanted to tell his mother, but she wanted to celebrate in bed first. Kristen asked Leo why he was at the mansion. She called him out for his lies. He admitted that he was trying to find out the real reason why Dimitri wanted to marry Gwen. Kristen wouldn't call the police if he left. He agreed to go, but he snuck upstairs. Leo searched Dimitri's room and eventually found the papers about his inheritance agreement. Dimitri walked in and demanded to know why he was there. He told Dimitri what he found and he planned to tell Gwen. Dimitri told him that he wasn't going anywhere and he kissed him.
Back to the Daytime Recaps Page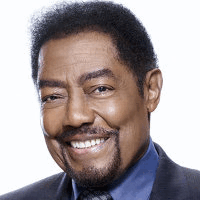 Follow Us!