Daytime Soap Opera Short Recaps
Recap written by Michele and Cheryl
Belle and Talia met with Trask to talk about a plea deal. Trask decided not to offer a plea deal for Talia. She thought she could convict Colin without her help. She thought Talia deserved the full punishment for her crime. She went off about Talia drugging the biscuits. She let her know that she got sick and ended up in the hospital because of her. Belle let Trask know that Talia was seeing Marlena and she gave her the report she gave about her. Trask read it and saw that Talia was an abuse victim. She wasn't as rough on her anymore. Trask told her about being abused by her ex-husband. Trask agreed not to send her to jail if she agreed to keep getting therapy. Abe didn't like the fact that his children weren't involved with his vow renewal ceremony. Whitley told him that she had a surprise for him. She told him that Theo was in town. She told him that him came home as soon as he heard what happened to him. He was excited. He hoped that seeing him would trigger his memory. Theo arrived, but Abe didn't recognize him. They talked to each other for a few minutes. Abe became suspicious because his story didn't match Whitley's story. Theo wanted to talk to Whitley in the hallway. He didn't know that he was helping her fool the mayor. She wanted him to calm down and remember that she was paying him to help her. She reminded him how she helped his grandmother when she couldn't afford health care. She called him Jerry and warned him that he would ruin his acting career if they were caught. He hesitated but agreed to help her go through with her plan. They were about to go back to Abe, but she was called to go to the police station.
Jerry told Abe that Whitley had to leave. Abe wanted to know why he needed to talk to her alone. He said he was thrown off because he didn't remember him. They agreed to get to know each other again. Jerry asked him if he had a cane to help him get around. Abe had a memory of Theo talking about his cane on his wedding day. Rafe and Jada were frustrated that Abe has been missing for three weeks and they didn't find him yet. Jada assured him that they would find him. She put her hand on top of his while she assured him that they would find Abe. Eli walked in the room, and they took their hands away from each other. Rafe introduced Eli and Jada to each other. He told her to go home and rest. He would let her know if something happened. Eli questioned Rafe about his relationship with Jada. He admitted that he and Jada had feelings for each other. He said they couldn't do anything about it since they have a no-fraternization agreement. Eli wanted him to get some rest and he would help with the case.
Back to the Daytime Recaps Page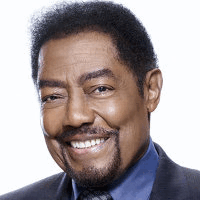 Follow Us!