Daytime Soap Opera Short Recaps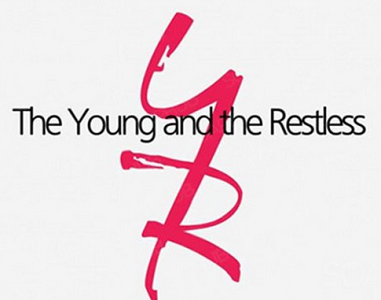 Recap written by Suzanne
Jack, Diane and Kyle were hopeful and certain that the red hair found in the shower drain of Jeremy Stark's hotel room was Phyllis' hair. Jack believed that since the hair was found in the drain after Phyllis' supposed death, that it was proof she was alive. He asked Detective Chance Chancellor to present the hair as evidence to DA Christine Williams. Jack told him that a DNA test concluded it is Phyllis' hair.
Chance informed Jack that the hair isn't evidence because it wasn't discovered and collected by the police. He pointed out that the hair could have been taken from Phyllis' own hairbrush. Kyle asked Chance to give the evidence to DA Williams, anyway. Chance agreed to, but he knew what Christine would say. "You screwed yourselves over by going rogue again," Chance said, referring to Jack and Diane's earlier attempt to frame Jeremy Stark for the theft of Nikki Newman's necklace.
Summer almost let it slip that she was in direct contact with her mother when Diane remarked that Phyllis was probably alive and living it up somewhere, laughing about what Diane's going through. Summer blurted out, "That's not true." Kyle looked shocked by his wife's comment, but Summer quickly covered by adding that Daniel described their mother as being a wreck.
A showdown has been brewing between Adam, as the head of McCall Unlimited, and Victoria, CEO of Newman Enterprises. Adam sees Newman Media as a threat to his success. He vowed to squash Newman Media. Victoria, spending some romantic between the sheets time with Nate at the Athletic Club, told Nate it would be fun to sabotage Adam's success, but she's concerned what a battle between Newman Media and McCall Unlimited would do to Newman Media.
Victor and Adam discussed Adam's plans for McCall Unlimited, and they disagreed on how Adam should approach revamping the company. Victor offered his experience in saving failing companies, but Adam did not accept it. Adam suspected that Victor has a hidden agenda. Victor, growing impatient with his youngest son, insisted he does not.
Chelsea and Billy had some lighthearted chatter about their careers and their children. Billy said he enjoys doing a job he is good at and is doing what his father, John Abbott, would want him to do – protect the family company. Billy and Chelsea made plans to have dinner.
Lucy visited Daniel and asked if he really thinks Phyllis is alive. Daniel confirmed that he does. Lucy asked again. Daniel told her to talk to her Aunt Summer if she thinks Daniel is imagining things. Lucy relented, saying that it wasn't necessary. Daniel explained that Jeremy Stark forced Phyllis to do the crazy faking of her own death. Daniel maintains that Phyllis never would have done such a thing if she was in the right state of mind.
Back to the Daytime Recaps Page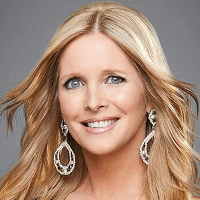 Follow Us!