Daytime Soap Opera Short Recaps
Recap written by Michele and Cheryl
At the DiMera mansion, Gabi told Stefan that she was a free woman after she took the divorce papers to Li. Stefan said she wouldn't be for long. He asked her to marry him. Nicole took one of her prenatal vitamins as EJ came in the room. He asked her why she was taking it. She said it was for her menopause. She was upset about her situation. She said women are put out to pasture. He said the only place he wanted her was in his bed. He said he found her sexy. Rafe and Jada told Eric and Sloan they believe Colin is the one going after Chanel and Paulina. They kept asking Sloan questions about Colin. Eric pleaded with her to answer them. Sloan admitted that Colin was the one doing it. Talia told Chanel about Colin. Chanel was upset. She said she thought Talia was her friend. She asked how she could do that to her. Talia said she realized she and Paulina weren't the bad people Colin said they were. Chanel asked how she could love someone like that. Talia thought Colin justified why he did it. She left the room. Colin pulled out a gun. Paulina said she would go with him, but she wanted to get Abe help first. Colin took her phone and made her leave the kitchen.
Gabi was shocked that Stefan proposed to her. She said she didn't think marriage was in the cards for them. He said it was all he thought about ever since he came out of Rolf's spell. He said asking her to stay married to Li was a mistake. He said all he wanted was to be married to her. She accepted his proposal. Colin brought Paulina to his hotel room. He showed her a photo album. She saw the family pictures and realized he was Sloan's brother. She tried to explain what happened, but he said he heard her side. He said it was time she heard his side. Sloan told Rafe and Jada about Colin. She told Eric she told Colin to leave town. She said she didn't know where Colin was. Rafe said he would put out an APB. He said for now they would settle with her. Sloan and Eric tried to stop him from taking her. Rafe said she was an accessory after the fact. Her arrest might bring Colin out. Gabi and Stefan ran into EJ and Nicole. Gabi and Stefan rubbed it in that they were engaged. They said they would be running the business together. Nicole said she didn't want to celebrate with them. Stefan and Gabi left to celebrate. Colin told Paulina his parents were in love. He said that was how he knew she and Chanel were lying about what happened. Paulina said things changed. He said he believed Chanel was the one who seduced his father and murdered his mother. He said it was time for Chanel to get what she deserved. Abe woke up and called Rafe. When Rafe showed up, Abe told him to find Paulina. Colin took Paulina on the rooftop. She thought he brought her there to shoot her. Chanel called Paulina. When someone answered the phone, Chanel started saying what was going on with Colin. Colin cut her off and told her to follow his instructions. At the police station, Sloan said her brother wasn't dangerous. Jada said Colin convinced her sister to do his dirty work. She said that was dangerous enough. Sloan asked what she was talking about. Chanel went to the rooftop. Colin put a gun to Paulina. Chanel wanted to know what he was going to do. He said since she and Paulina convinced his mother to throw herself off the building, he said the story would come full circle. He told Chanel to tell her mother goodbye. He said she was about to jump to her death. He pointed the gun at the back of Paulina's head.
Back to the Daytime Recaps Page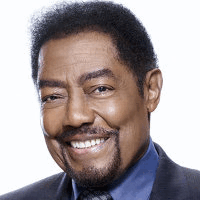 Follow Us!