Daytime Soap Opera Short Recaps
Recap written by Michele and Cheryl
Ava confronted EJ about being the one who hired the hitwoman to kill her. He denied it, but she knew it was him. She was there to end their feud. He wanted to know what that meant. She surprised him by letting him see that Susan was alive. EJ was shocked to see Susan. Harris and Ava looked on while they reunited with each other. Harris thought they should get a confession out of EJ. He reminded her that they promised Rafe that they would get a confession. Ava interrupted the reunion to ask Susan for her help. She reminded her that she was the reason she was back with her family. She wanted Susan to ask EJ to apologize for trying to have her killed. Susan agreed to do it. She went back to EJ and wanted him to confess to what he did and ask for Ava's forgiveness. She wanted him to call off the assassin. He thought about sending the hitman after Xander. He said he had to leave for a meeting. Ava was upset that they missed an opportunity to get a confession.
Xander wanted to know why Rex was in his apartment. Rex thought he texted him to be there. Xander saw his phone and told him that wasn't his number. He didn't know who called him. He wanted to talk about the baby. Rex didn't think anyone would award him custody of Victoria. He thought Xander should give up his rights to her. Xander refused to do that. Rex wanted to know what his plan was. Xander wanted Rex to give up his rights and divorce Sarah. There was a man pretending to be the electric man listening to their conversation. Rex told him to stay away from Sarah and the baby. Xander wondered if he was going to kill him if he didn't. The hitman hit Rex in the back of the head. The hitman pointed the gun at Xander and told him that he was there to finish the job. Xander realized that EJ hired him, and he offered to pay him to leave. EJ showed up while Xander was talking to him. The hitman said that Xander already saw his face. EJ promised him that he will still get paid. The hitman left. Xander wanted to know why he called off the hit. EJ told him that his mother was alive. Xander was going to the police about EJ. EJ told him that Susan will press charges against him if he goes to the police about him. They agreed not to say anything about each other.
Back to the Daytime Recaps Page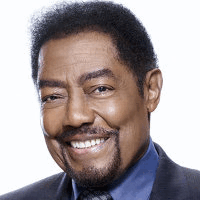 Follow Us!