Daytime Soap Opera Short Recaps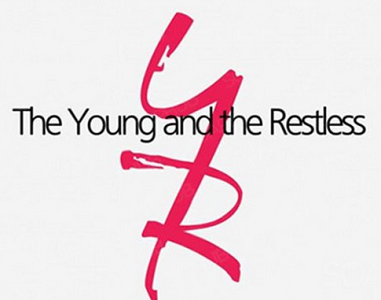 Recap written by Terry
Tucker, furious at Audra, confronted her and accused her of being incompetent or vengeful in the mishandling of eliminating evidence that a musician Tucker employed was sleeping with underage girls while on tour. The information in an email was left in a junk folder and remained on a server. Audra stated she did not know about it, and after the crime was hidden, she said at the time his hands were clean. He accused Audra of being careless and of putting them both in jeopardy. He told Audra that Adam was in a position to derail his plans for Newman and Adam will not want to coexist with him and Audra both running Newman media companies. Tucker ordered her to get Adam to back off because her future depended on it.
In a later discussion Audra had with Adam, who has the email about the coverup, she said there is no need for anyone to suffer any repercussions. Adam said the real problem is there is no proof that Tucker and Audra were not involved in the coverup. Adam, who had previously made it obvious he wanted Newman media back, said Audra has to convince Victor that merging Newman media with McCall Unlimited is a good idea and lucrative too.
Phyllis opened her door to find Tucker waiting for her in her hotel suite. He told Phyllis he had nothing to do with and no prior knowledge that the musician he employed was sleeping with underage girls while on tour. He said he will produce Carson in exchange for proof that Adam gets rid of all evidence that links Tucker to the scandal. Carson is the paramedic who will testify for a price that he saw Jeremy Stark attack Phyllis, and that she had to kill Stark in self defense.
Summer knocked on the door to talk to Phyllis and was surprised to find Tucker there. He told Summer he was there to check in on Phyllis. Summer, suspicious of Tucker's visit, told her mother it was too convenient that Carson was the only witness who can exonerate her mother. Summer told Phyllis she must tell her everything.
Daniel mentioned to Summer that DA Christine Williams suggested that Summer may avoid being charged for not telling the police where her mother was while the police were investigating allegations that Diane killed Phyllis. Daniel said the DA's offer is their mother's chance to prove her statement that she has changed.
Daniel mentioned to Heather that Christine was thinking of offering Phyllis a deal that stipulates Summer would not be charged if Phyllis pleads guilty and gives up her right to trial. Heather said that is coercion and she will not allow it. Heather said it is her job to protect Phyllis, not Summer's.
When Christine and Heather met, Heather accused Christine of trying to take advantage of Phyllis' current situation to settle an old score and Christine's actions border on prosecutorial misconduct. Heather informed Christine she is going to ask the judge to remove Christine from the case.
Tucker, deflated by the scandal he and Audra face, was having a drink at the Athletic Club when Daniel told him to stay away from Phyllis. Daniel was unaware of his mother's deal with Tucker.
Nate told Victoria he had dinner with Nikki who asked him about his intentions where Victoria and the company were concerned. He told Nikki although he was not ready for anything serious, he could see it going that way and that in an idea world he would love to run Newman Enterprises with Victoria. Nate told Nikki that the foundation of their relationship was built on a deep friendship. A perfect description, Victoria said, as she and Nate were again snuggling in the Newman suite at the Athletic Club.
Victoria informed Nate that she is not sure she is open to having a serious relationship again and that she liked what they have right now.
Back to the Daytime Recaps Page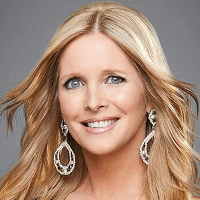 Follow Us!