Daytime Soap Opera Short Recaps
Recap written by Michele and Cheryl
Tripp thought about Leo barging in on him and Wendy at the Salem Inn. Leo told him he was upset about his best friend marrying his boyfriend. Gwen wanted to celebrate Dimitri's birthday by having birthday sex. Maggie invited Xander over to the Kiriakis mansion. He thought she wanted him to reconsider taking the job. Chloe and Nicole met for breakfast. They ended up talking about Eric and Sloan. Chloe wondered why Nicole cared about Eric and Sloan when she was happy with EJ and having a baby with him. Melinda showed up to talk to Sloan. Melinda told Sloan about her conversation with Nicole. Melinda asked her about the genetic testing. When Nicole walked away from the table Eric showed up and talked to Chloe. She noticed that he went shopping. He asked her about the ring he got for Sloan. Chloe asked if he was going to propose to Sloan. When Nicole came back, she wasn't happy about Eric proposing to Sloan. Maggie told Xander that she wanted him to make amends with Victor. Xander didn't want to do it. She said Victor was getting older and his health wasn't that good. She said they needed to fix things before it was too late.
While Gwen was trying to please Dimitri, he thought of Leo. He kissed her to get Leo out of his head. Tripp asked Leo about calling Dimitri his boyfriend. Leo got out of it by saying Dimitri was an unrequited crush. He said he was fantasizing about Dimitri and confused reality with fantasy. Melinda wanted Sloan to tell her the truth about why she had Nicole's test results. Sloan told her Eric was the father of Nicole's baby. Eric told Nicole that he loved Sloan and wanted to marry her. He left. Xander agreed to make amends with Victor. Maggie told him she was going to Chicago to see Sarah. She said Sarah was in a relationship with Rex. Xander told her that he has moved on with Chloe. When Tripp left, Dimitri went to check on Leo. Dimitri apologized for the way he treated him. He said he missed Leo. Gwen ran into Xander. She told him she was taking time off for her honeymoon. He told her he wanted her to be happy. Nicole talked to Chloe about her feelings about Eric and Sloan getting married. Nicole said she was over Eric. She said it was weird to see him move on. Sloan told Melinda that she swabbed her cheek instead of Eric's. She said Eric couldn't find out that he is the father of Nicole's baby because she would lose him. She asked Melinda if she was going to use it against her. While Dimitri and Leo were in bed, Gwen showed up to check on him. When Xander went home, he found Chloe working. She told him about Eric and Sloan getting married. He showed her an engagement ring. He asked Chloe to marry him. Melinda told Sloan that her secret was safe with her. Eric walked in the apartment.
Back to the Daytime Recaps Page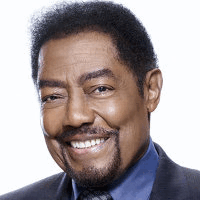 Follow Us!