Daytime Soap Opera Short Recaps
Recap written by Michele and Cheryl
Steve called Kayla to let her know that he and John were at the bus station to look for Jerry. They felt like Jerry was headed for Los Angeles. She wished them luck. Steve and John waited for the bus from Chicago to arrive. They saw Jerry get off the bus and wanted to question him about Whitley's accusations. He let them know that Whitley lied to them. John wanted to know why she would lie. He told them that Whitley was the one who did it. He told them everything that Whitley did. Steve and John wanted to know if he was saying that Whitley killed Abe. They were shocked when he told them that Abe was alive. He told them that Whitley is drugging him and keeping him at her place. Jerry told them that he told Lani everything. They wanted to stop Whitley from leaving or hurting anyone else. Kayla talked to Marlena about Steve's call. They talked about Whitley quitting. Marlena told her that she treated Whitley last fall and kept records. Kayla reminded her that she was possessed by the Devil during that time. They talked about the things Whitley went through. They talked about her husband's accidental death and the deaths of her three cats. Marlena was worried that her possession kept Whitley from getting the care she deserved. She decided to give Whitley a call.
Kate went to see Paulina. They talked about her grief about Abe and Lani being missing. Kate assured Paulina that Rafe would find Lani. Paulina wasn't sure since he didn't find Philip when he was missing. Kate told her that Philip was at a mental hospital which is why Rafe never found him. She said that everyone thinks he's dead, but he's out of the country. Paulina was hopeful that Abe could be found. Rafe showed up at the station to get his things. He talked to Jada about how to find Lani when US Marshall Sam Gerard let them know that he was there to get Lani. Rafe confessed that they didn't know where she was. They tried to convince the Marshall that Lani wouldn't run away. Gerard agreed to help look for her. He warned them that Lani would have a longer sentence if she did run away. He activated her ankle monitor so they could track Lani down. Whitley tried to feed Lani, but she didn't want it. She told Whitley that she's not her mother and that she's crazy. They argued about it. Whitley took out a syringe and said she didn't want to kill her, but she didn't give her a choice. Abe was scared as he watched Paulina inject Lani with the syringe. Lani passed out. Whitley told Abe that they were going to be together. She was going to make sure they stay together. Rafe, Gerard and Jada arrived at the docks when Lani's ankle monitor went off. They found her unconscious.
Back to the Daytime Recaps Page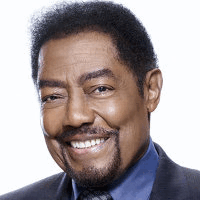 Follow Us!