TV Interview!
Interview with Sarah Michelle Gellar, Jeff Davis, Rodrigo Santoro, Bella Shepard, Chloe Rose Robertson, Armani Jackson, and Tyler Lawrence Gray of "Wolf Pack" on Paramount+ by Suzanne 9/21/22
I really enjoyed this TCA panel because I'm such a huge fan of Sarah Michelle Gellar from her work on both "All My Children" and "Buffy the Vampire Slayer." Also, I really loved showrunner Jeff Davis' other werewolf show, "Teen Wolf."  The young cast seems very nice as well. I hope this will be a great show and a huge hit!
WOLF PACK Takes the TCA Panel by Storm
Virtual via Zoom, September 21, 2022 – The highly anticipated TCA panel for the new original series, WOLF PACK, took place yesterday, introducing an exciting lineup of talented cast members and producers. Led by showrunner and executive producer Jeff Davis, the panel included executive producer and renowned actress Sarah Michelle Gellar, along with Rodrigo Santoro, Armani Jackson, Bella Shepard, Chloe Rose Robertson, and Tyler Lawrence Gray.
The virtual event, hosted by Brian Bahr from the Paramount+ Communications Team, kicked off with introductions and a warm welcome to the panelists. Each member shared their excitement for the upcoming series and their roles within it.
Jeff Davis expressed his enthusiasm for the show, acknowledging that he didn't expect to work on another series about teenage werewolves so soon. However, he expressed his excitement about the captivating story and the talented cast involved. Davis revealed that WOLF PACK offers a unique tone, setting itself apart from his previous work on "Teen Wolf." To provide a glimpse into the series, two exclusive clips were showcased during the panel.
The first clip featured Armani Jackson as Everett, portraying a pivotal hospital scene following a harrowing encounter with an animal. The intense sequence offered a glimpse into the horror elements that define the show. Davis emphasized that WOLF PACK would offer a fresh and distinct take on the werewolf genre, promising an engaging viewing experience.
The second clip showcased Sarah Michelle Gellar's return to the horror genre, much to the delight of fans. Davis expressed his eagernest about Gellar's involvement, highlighting her significant contribution to the show's chilling atmosphere. The clip also featured the other main cast members, including Rodrigo Santoro, who impressed the audience with his entrance.
After the clips, the floor opened for questions. One question directed to the younger actors revolved around the impact of Gellar's previous work, particularly her iconic role in "Buffy the Vampire Slayer." Tyler Lawrence Gray and Armani Jackson confirmed their familiarity with the show, expressing excitement about working with Gellar.
The panel continued with discussions about character development and the overall premise of the series. The cast members provided insights into their roles and how their characters cope with the transformations they experience throughout the show. Each actor shared their enthusiasm for the complex and relatable journeys their characters undertake.
When asked about her return to the horror genre, Sarah Michelle Gellar explained her initial hesitation and how the unique aspects of WOLF PACK enticed her to accept the role. Gellar praised the script's ability to address important topics like anxiety, depression, and the impact of technology on youth. She also highlighted the show's exploration of environmental issues, particularly the backdrop of wildfires, drawing from her personal experience during the Los Angeles fires.
Jeff Davis discussed the adaptation process, acknowledging the inspiration from Edo van Belkom's books but emphasizing the show's departure from them. He expressed a desire to create a new universe with a distinct tone, unique mythology, and edgier storytelling. Davis emphasized his enthusiasm for exploring adult themes and showcasing diverse and inclusive characters.
The panel concluded on a lighthearted note, with the cast members and producers sharing playful banter. Sarah Michelle Gellar jokingly expressed her initial reluctance to undergo extensive makeup and prosthetics, while Jeff Davis and the rest of the panelists playfully discussed the inclusion of actors named Tyler in werewolf shows.
The TCA panel for WOLF PACK showcased a promising and dynamic series that merges horror, complex character arcs, and thought-provoking themes. With an exceptional cast and experienced producers at the helm, the show aims to captivate audiences and push the boundaries of the werewolf genre. Fans eagerly await the premiere of WOLF PACK to witness the thrilling and transformative journey that lies ahead.
MORE INFO:
PARAMOUNT+ ORIGINAL SERIES "WOLF PACK" TO PREMIERE THURSDAY, JAN. 26; ADDITIONAL CAST ANNOUNCED
Official Teaser Trailer Revealed Today During New York Comic Con
Series Produced by MTV Entertainment Studios
Official Teaser Trailer HERE
Oct. 7, 2022 – Paramount+ today announced that the original series WOLF PACK will premiere Thursday, Jan. 26, 2023, exclusively on the service in the U.S. and Canada. The series, written and produced by Jeff Davis, will premiere the following day on Friday, Jan. 27, 2023 on Paramount+ in the U.K., Australia, and Latin America. Premiere dates for other Paramount+ international markets will be announced at a later date.
Paramount+ also revealed the series' official teaser trailer during today's joint TEEN WOLF: THE MOVIE and WOLF PACK panel at New York Comic Con. The WOLF PACK panel featured a conversation between writer and executive producer Jeff Davis, executive producer and cast member Sarah Michelle Gellar and cast members Rodrigo Santoro, Armani Jackson, Bella Shepard, Chloe Rose Robertson and Tyler Lawrence Gray. The panel was moderated by Rotten Tomatoes editor Jacqueline Coley.
Additionally, the streamer announced that Bailey Stender ("iCarly"), Chase Liefeld ("Chang Can Dunk"), Hollie Bahar ("Westworld"), Lanny Joon ("Baby Driver"), Rio Mangini ("Everything Sucks"), Stella Smith ("Stargirl"), Zack Nelson ("Loot") and James Martinez ("Love, Victor") will join in recurring roles. Additional casting includes Amy Pietz ("Caroline in the City"), Bria Brimmer ("Doom Patrol"), John L. Adams ("The Dead Zone") and Sean Philip Glasgow ("Diary of a Future President").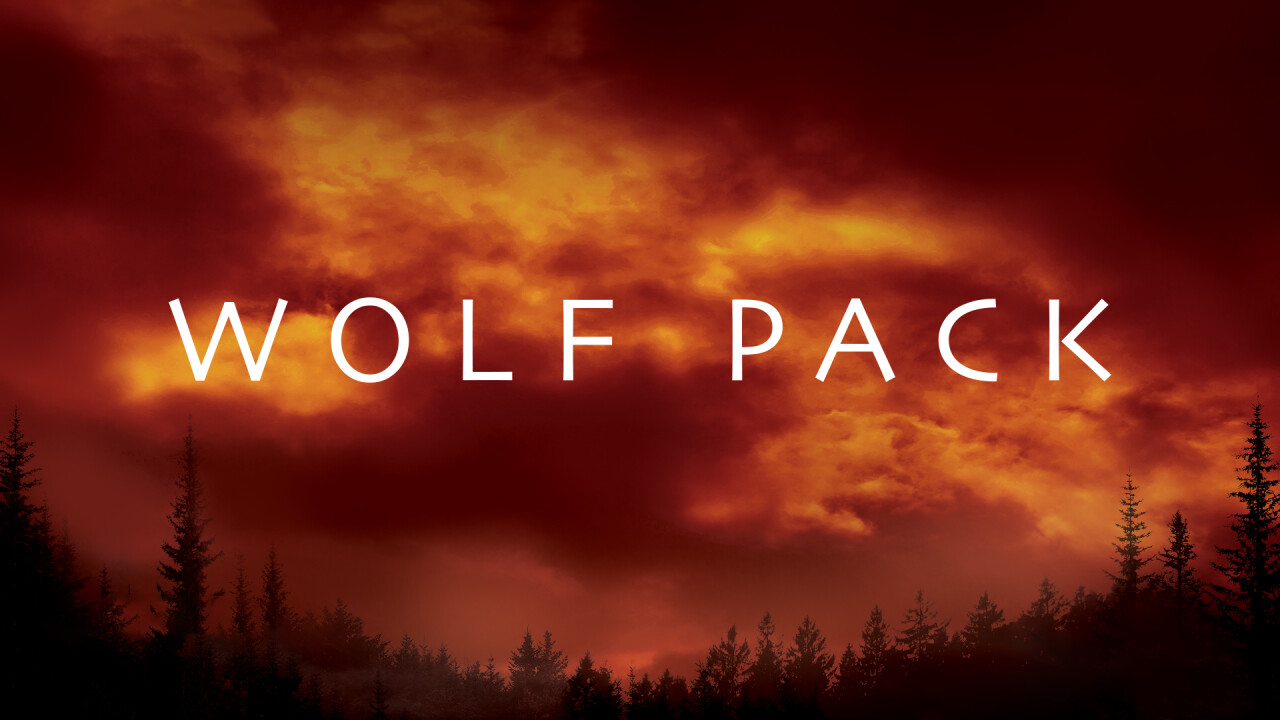 Based on the book series by Edo Van Belkom, WOLF PACK follows a teenage boy and girl whose lives are changed forever when a California wildfire awakens a terrifying supernatural creature and drives it to attack a highway traffic jam beneath the burning hills. Wounded in the chaos, the boy and girl are inexplicably drawn to each other and to two other teenagers who were adopted sixteen years earlier by a park ranger after another mysterious wildfire. As the full moon rises, all four teens come together to unravel the secret that connects them – the bite and blood of a werewolf.
Written and executive produced by Jeff Davis, the series is a part of his multi-year deal with MTV Entertainment Studios. Davis is also writing and producing the upcoming Paramount+ original film TEEN WOLF: THE MOVIE. In addition to Davis, Joe Genier, Mike Elliott and Karen Gorodetzky serve as executive producers for Capital Arts. Jason Ensler, Sarah Michelle Gellar and Christian Taylor serve as executive producers.
About Paramount+
Paramount+ combines live sports, breaking news and a mountain of entertainment. The premium streaming service features an expansive library of original series, hit shows and popular movies across every genre from world-renowned brands and production studios, including BET, CBS, Comedy Central, MTV, Nickelodeon, Paramount Pictures and the Smithsonian Channel. The service is also the streaming home to unmatched sports programming, including every CBS Sports event, from golf to football to basketball and more, plus exclusive streaming rights for major sports properties, including some of the world's biggest and most popular soccer leagues. Paramount+ also enables subscribers to stream local CBS stations live across the U.S. in addition to the ability to stream other live channels: CBSN for 24/7 news, CBS Sports HQ for sports news and analysis and ET Live for entertainment coverage.
For more information about Paramount+ and TEEN WOLF: THE MOVIE, please visit www.paramountplus.com and follow @ParamountPlus on all social platforms and Teen Wolf's Twitter, Instagram, Facebook and TikTok.
About Paramount Media Networks & MTVEntertainment Studios
Paramount Media Networks & MTV Entertainment Studios is one of the preeminent media entities in the world that connects with global audiences through its nine iconic brands – MTV, Comedy Central, VH1, CMT, Pop, Logo, Smithsonian, Paramount Network and TV Land – as well as MTV Entertainment Studios which produces acclaimed series and movies and the award-winning, Oscar-nominated MTV Documentary Films.
Proofread and Edited by Brenda
Back to the Primetime Articles and Interviews Page